Real Madrid offered €36m for Neymar, according to prosecutor
In an appeal against the recent decision to throw out the 'Neymar case' from the Spanish High Court, a public prosecutor accuses Barcelona of having altered the player's transfer fee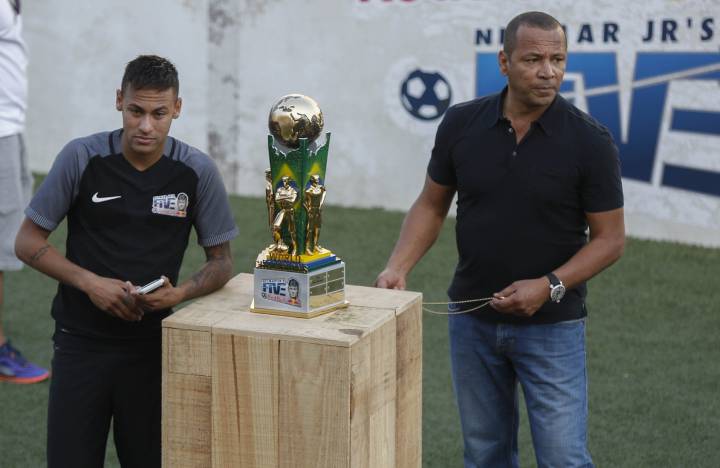 The €40 million payment that FC Barcelona made directly to Neymar in 2013 to ensure his signing "altered the transfer market and the player's procurement", public prosecutor José Perals has said.
What's more, when faced with an offer made by Real Madrid to Santos for €36m (over twice the amount Barça had formally offered the Brazilian club), "the player opted...to go through other means not allowed by FIFA," which in the process was detrimental to DIS, the third-party investors who owned 40% of the striker's rights.
This is one of the arguments made by Perals in his appeal to the Criminal Division of the National Court against the decision of Judge Jose de la Mata to close the case opened against Neymar, his father, the former president of Barça Sandro Rosell, and the Catalan club itself for allegedly concealing the full cost of Neymar's €100m transfer fee from DIS.
"The complexity of procurement is precisely an indication of fraud."
The prosecutor recalled that Neymar's actual market price was not therefore the €17.1 million written in the contract, "but a greater amount, closer to the €36m euros offered by the Real Madrid".
In this regard, Perals further notes that, with the hiring of players usually a quick and simple procedure once a transfer fee has been agreed, in Neymar's case "the complexity of procurement is precisely an indication of the crime of fraud."
Another indication of fraud that Perlas highlights in his appeal is that Barca kept hidden a document on Neymar's transfer which related to the payment of the player's rights - a document which would show that they had deceived the DIS fund.