WOMEN'S FOOTBALL | LIGA IBERDROLA
Marta not ruling out playing in Spain's Liga Iberdrola one day
The five-time best player in the world says she would be open to following in the footsteps of some of the Brazilian greats: Ronaldo, Rivaldo and NeymarRussia - Spain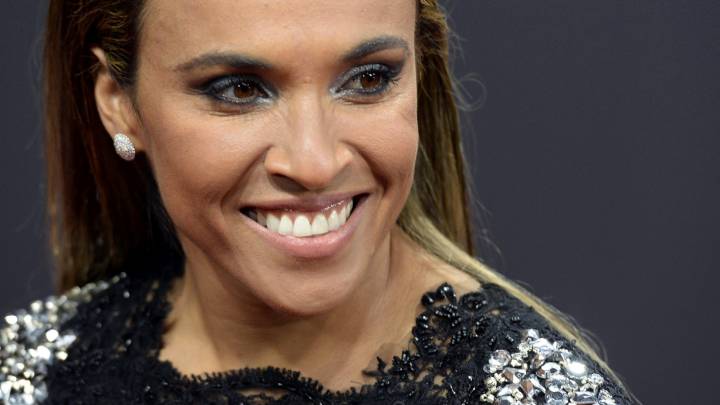 Football stirs passions and probably nowhere more than in Brazil where the game is practically a religion. There is something so different and special about Brazlian footballers - the country had produced many of the best players ever seen: Romario, Rivelino, Pelé, Zico, Rivaldo, Ronaldo, Ronaldinho, Neymar... and Marta. Marta, five times named the best female footballer on the planet and an authentic icon and trailblazer in women's football, has revealed that she would consider playing in Spain's top women's division, the Liga Iberdrola one day in the future.
Barcelona Femení and Rosengård eyeing semi-final place
Marta spoke to LaLiga following last week's Champions League quarter final first leg between Rosengård and FC Barcelona Femení which the Catalans won 0-1. "We could have played much better than we did in Malmö", Marta explained. "But I wasn't surprised at the way Barcelona played. We know that they have a lot of very technically-gifted players. We let them have the ball and gave them space to play their game. The return leg will be very different".
Vero Boquete, Marta's favourite Spanish player
The 31-year-old knows the Spanish league well and also Spanish players and it would a massive coup for the Liga Iberdrola if Marta were to move to one of Spain's big clubs one day - Barcelona or Atlético would be the logical destinations. She says she is certainly open to the idea: "Verónica Boquete is my favourite Spanish player. Little by little the Spanish league is improving and I'm not ruling out playing in the Liga Iberdrola one day in the future".