Six times LaLiga's leader lost the title on the last day of the season
Out of 35 seasons the league has gone down to the final day on just six occasions has the leader lost out: Real Madrid three times and Sevilla, Athletic and Deportivo.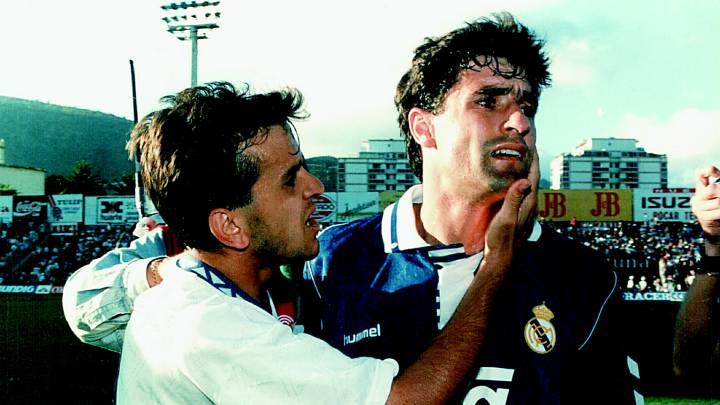 LaLiga gives us a chance to witness a comeback on the final day of the season for the sixth time this century, for the second year in a row and for the 35th time ever. In general, the team that leads on the final day goes on to win it but there are occasions when that is not the case - six times to be precise. And so, Zidane and his side are understandably calm but it is the exception that proves the rule. Interestingly, Real Madrid have given up their lead three times and Barcelona have been the team with the great comeback on three occasions.
The joy of six
The first time Real Madrid coughed up a lead was in 1982-83 when they lost 1-0 to Valencia and put the title on a plate for Athletic Club, who finished with 50 points, one ahead of Real Madrid and four ahead of Atletico Madrid on 46 points. Barcelona were fourth. Then came the famous Tenerife leagues when Real Madrid were beaten by by the islanders 3-2, throwing away a 2-0 lead in 1991-92. The year after, they were beaten by the same Jorge Valdano-managed side 2-0 and were pipped at the post by Barcelona again. The other teams that have suffered a similar faith were Sevilla who were pipped by Atletico Madrid at the end of the 1939-40 season, Athletic Bilbao in 1946-47 as Valencia won it on the final day and Deportivo la Coruña, who lost out to a heavily fancied Yohan Cruyff-led Barcelona on the ultimate day.
Barcelona have never lost on the five occasions they headed into the league as leaders. Coming in second, they have surprised the leader three times. In additions to the two Tenerife leagues, the Depor league title when José Gonzalez saved a Miroslav Djukic that would have seen Depor win the game if it went in.