Sevilla ready for second stab at signing Arsenal's Lucas Pérez
The former Deportivo striker, isn't happy and is keen to leave Arsenal this summer and the Andalucians are the best placed to sign him.Real Madrid-Sevilla live: LaLiga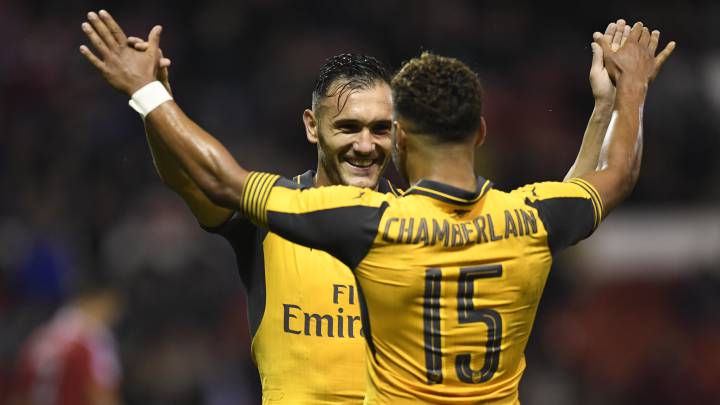 Lucas Pérez wants to make a break from Arsenal this summer, after a season which has failed to live up to his expectations. Sevilla have taken note of the Galician striker's unhappiness in London and are poised to make another bid for the player who they came close to signing last summer.
Sevilla attempted to sign Lucas Pérez in 2016
Negotiations between Lucas Pérez and Sevilla were at an advanced stage last year but a deal was never reached and Arsenal stepped in to snap the player up for 20 million euros just before deadline day.
The reason why Sevilla failed in their dealings with Deportivo was that the Galicians refused to accept any offers less that the player's buy-out clause and also, it was Unai Emery who had requested that Sevilla sign Lucas Pérez but when the Basque coach left to join PSG and Jorge Sampaoli arrived in his place, conversations between the two clubs came to a halt.
It comes as no surprise that Lucas Pérez wants to move away from Arsenal - he has clocked little over 1,000 minutes of playing time spread over the 22 matches he has taken part in across all competitions. Despite all that, his goal ratio isn't at all bad - he's scored 8 goals and created another six.
LaLiga Santander
Leaders
Messi

12

Goals
Roque Mesa

1007

Passes
Steals
*Update 29 de mayo de 2017