Al-Jazira 1-2 Real Madrid FIFA Club World Cup: match report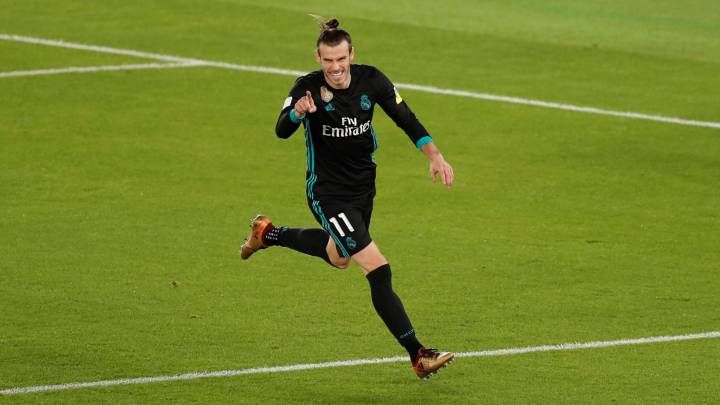 Al-Jazira 1-2 Real Madrid: match report
Gareth Bale came off the bench to book Real Madrid's place in the Club World Cup final as the European champions recovered from the shock of going behind to beat Emirati champions Al Jazira 2-1 on Wednesday.
Despite dominating throughout, Madrid trailed at half-time to Romarinho's opener in a match also marred by use of the video assistant referee (VAR) that ruled out a goal for both sides.
Madrid's pressure finally paid off 10 minutes into the second half when Cristiano Ronaldo levelled before Bale broke Al Jazira's resistence with his first touch eight minutes from time.
"It's great to get the goal," Bale told Real Madrid TV. "When you come on you want to make an impact, but the most important thing is to win and be in the final."
Real will go for their fifth trophy of the year when they face Brazilian side Gremio on Saturday.
Bale was making only his second substitute appearance since September due to a series of muscle injuries.
But he showed what Madrid have been missing for most of the season with a calm finish after replacing the profligate Karim Benzema.
---
Enjoy all the Al Jazira - Real Madrid memes
---
Al-Jazira vs Real Madrid live stream online: as it happened
90'+3' GAME OVER! Nervous moments for Real Madrid but they pull through with Bale goal.
90'+3'   Asensio rejected by the keeper.
90'+3'   Free to Real Madrid but it's surely over. Ronaldo lines it up. 
90'+3'   All over bar the shouting. Lucas Vazquez down but we are deep in injury time.
90'+1'   Three minutes of added time!
89'   Asensio offside down the left.
89'   Bale strikes again. He nearly scores with a scissors kick. He's in the mood in this one! 
88'   To their credit, they had a gameplan and very nearly executed.
86'   They were playing with fire all night and eventually get burned by Bale. They've nothing else up their sleeve. 
86'   Al Jazira seem to have run out of steam.
86'   Real Madrid continue to push forward. 
81'   What a comeback!
81'   Talk of a Ronaldo touch but that was Bale's goal. Ronaldo didn't touch it at all, it looks like. Bale's first touch.
81' BALE! Goal. That was Lucas, who was through on goal, and he pulled it back to Bale and he scores with his first touch.
80' Bale comes on.  Benzema goes off.
80'   Asensio with the corner and Casemiro nearly reaches it. 
80'   Closer. Achraf with a cross and Asensio almost reaches it. Headed out for another corner.
79'   Marcelo tries to get a strike away and can't Al Jazira break.
78'   Another cross and it's cleared up into the air and headed out. The game has really dipped now in intensity.
76'   Modric drives a shot over the bar this time.
75'   Casemiro rises to meet Asensio's corner. Heads wide.
74'   Lucas the latest to win a corner. 
73'   They have a chance and Nacho gets back to clear. 
73'   Al Jazira looking dangerous on the counter. 
72'   Asensio takes the corner, cuts inside and keeps going. Drives his shot over. That was close.
72'   Corner Real Madrid.
71'   Boussoufa catches Casemiro with an elbow as he backs into him. Free.
71'   Ronaldo heads wide.
71'   Marcelo down the left and cuts it inside. Vazquez and Ronaldo arriving and it's cleared by Al Jazira. Another corner.
69'   Benzema again. Cut-back from Asensio and Benzema hits the post.
68' Isco and Kovacic replaced by Asensio and Lucas Vazquez.
68' Al Jazira comfortable in possession and Al Attas gives it away. Foul by Ali Ayed on Isco and he's booked.
67'   Achraf cross and its behind Ronaldo.
66'   Benzema through again and curls it beyond the keeper but the post saves them this time.
66'   Achraf with a low cross and that's cleared.
65' Another cross is turned away. Al Jazira break but Mabkhout turns inside and has too many Real Madrid players in his way. Real Madrid, in turn, break and Isco loses out.
64'   Ronaldo on the edge of the penalty area. He looks for Benzema moving inside but wrong timing and keeper saves again. Real Madrid really frustrated.
62'   Isco with a lovely turn and Al Jazira defender dives in to save the day.
61'   Mix-up on the counter by Al Jazira. Real Madrid recover. Benzema through on goal and he sees his shot saved.
59' Alhammadi replaced by Eissa.
59'   Isco plays the ball through to Marcelo and he strikes across goal. Too far away from Benzema. Ball comes back in, over Ronald's head, and out for a corner by Al Jazira.
58'   Real Madrid quite congested in the middle of the field and attack. Benzema shoots from just outside the box. Saved!
57'   Isco's cross turned behind too. Another corner.
56'   Marcelo cross. Corner again.
55'   Ronaldo drives a shot up into the air. 
54'   Break by Al Jazira looks good but Romarinho loses out to Modric and Real Madrid counter themselves. 
54' Ronaldo goal! He finishes after Modric put him through. Nice finish from Real Madrid's number seven. 
52'   Isco sends a cross in. Cleared by Al Jazira again.
51' Khaseif is taken off. That thigh injury finally knocks him out of the game. Senaani  replaces him.
51'   The goal we spoke about was not given. Decision probably right but we weren't shown that with the celebrations.
50'   Corner. Taken short. Isco links with Marcelo and the cross is sent in and cleared by Al Jazira.
49'   Real Madrid look for a response.
48'   Al Jazira break with absolutely nobody in defense. Boussoufa and Mabkhout the two men going forward, Achraf misses the tackle and they score. What a goal and game! This is really incredible stuff.
47' GOAL!!!!!!!
47'   Ronaldo with a strike. Takes a deflection and out for a corner!
46' Second half is underway!
Two teams re-emerge. No changes for either side, it looks like.
Zidane might make a move at half-time. Gareth Bale an option as his speed could really trouble a tiring Al Jazira defense.
This game will go down in history as 'The Game That Defied Logic'
Real Madrid with 68% possession and 17 shots at goal! 
45'+4'   HALF-TIME! What a half of football. Almost surreal. 
45'+4'   That should be it. Isco not having his greatest game. He runs it over the line. 
45'+4'   Isco bundled over and Real Madrid have a free. Fayez gives the free away on this occasion.
45'+3'   We are into the final minute of the half. 
45'+1'   Benzema looks for Ronaldo. Too much gravy on it. Wide.
45'   Boussoufa drives it clear. Straight back to Real Madrid. They break and Khaseif, the safe-handed keeper, grabs it again.
44'   Modric runs over himself.
44'   Another ball lobbed up into the air. Keeper grabs it. 
43' 43' This has been so one-sided. 
43'   Can they hang on until half-time?
42'   Al Jazira break and Real Madrid are caught out. Romarinho curls it past Navas. Really neat finish.
41' Romarinho goal!!!!!
40'   Isco looks for Kovacic and it's too long. This is all one-way traffic. Al Jazira clinging on until half-time.
39'   Modric to Achraf and he sends it across goal. Isco can't reach it. Real Madrid looking tired now.
38'   Boussoufa wins it back, he has been their livewire, but Al Jazira cough it back up again.
37'   Khalifa leaves it and waits for the keeper but he doesn't come for it. Corner. 
36'   Real Mdrid camped out in Al Jazira's half. This could have been 6-0 but it's goalless. 
36'   Isco finds Achraf in behind. Al Jazira get back and put it out for a corner.
35'   That killed a few minutes. Isco runs dwn the line and puts it out for a goal-kick.
32'   Okay, it was no goal! Offside. Strange, strange decision and we will need to see that again but it wasn't Casemiro who was offside.
31'   He's asked for VAR... twice!
31'   Hold on! It might not be a goal. This is a joke. Referee asks for VAR.
31' GOAL! We thought it was ruled out but the referee gives it. That was strange.
30'   Another goal. Another foul. Casemiro pushed the defender before he headered it. 
28'   Isco handled the ball just as he was lining up a strike. Free to Al Jazira. Real Madrid not happy but referee sticking to his guns.
27'   Casemiro drives a shot over after some good work outside the box from Real Madrid. Decent effort but always rising.
27'   Khaseif really not comfortable. His leg is still bothering him. Corner comes in and Benzema puts it behind for a goal-kick.
26'   Another corner. Kovacic wins it this time.
26'   Another counter from Al Jazira. They're quite good on the break but that might be more to Real Madrid committing men forward.
25'   Another corner. Benzema in behind the back and Al Jazira clear it.
24'   They finally have it in the back of the net. Isco cross and Ronaldo fouled a defender. Benzema turns it home but referee is not allowing it. Looked fair on second viewing.
23'   It's hard to explain what's going on here. There is no analysis that would do it justice. It's just Real Madrid hammering Al Jazira's goal with the very off Al Jazira counter attack. Crazy game so far.
22'   End to end stuff here. Mabkhout strikes just wide of Navas' post.
21'   Another save. 
20'   Khaseif denies Modric now. Lovely save! 
19'   Ball arrives in, Navas can't reach it and it's our for a restart.
18'   Casemiro handles the ball. Mabkhout wins the free and pushes Casemiro. He kicked the ball into his hand, is Casemiro's defense. Doesn't wash with his compatriot, the Brazilian referee.
16'   Another save! This time from Benzema. They don't know how to defend crosses.
14'   He's able to continue for now.
13'   Oh no, the keeper is injured! Khaleif is injured and has an issue with his thigh. He has been excellent in goals so far.
13'   Ronaldo with another chance. Headers over the bar.
12'   Another chance. Ronaldo strikes it off Khaleif from a really tight angle.
11'   Mabkhout through on goal with a lovely step-over to buy a yard and he squares to Boussoufa but it's off target. What a chance that was to!?!
10'   How did Ronaldo miss? He is put through by Benzem and Khaleif saves again. This one was easier but a chance still and Ronaldo doesn't know how he missed. Real Madrid in the driving seat.
9'   More play around the middle now for Real Madrid, which is fine by Al Jazira. 
9'   And another effort! He saves it too and it bounces off him before going wide. 
8'   So close! What a save that was from the Al Jazira keepers.
7'   Fayez and Ronaldo talked to before the corner.
7'   Real Madrid win a corner. 
6'   Ronaldo with an effort from closer this time. He stays onside and headers at Housani. Save.
5'   Boussoufa moves forward in behind Casemiro and wins a throw. They nearly get a strike off but the ball, kind of, squirts to Navas out of a pile of bodies and he gathers.
4'   Ronaldo has an effort. Bounces up perfectly to him after taking it on the chest. He makes nice contact but drives it over the bar. Not miles off but never troubling Housani.
3'   Ball over the top by Kovacic to Kroos but he's offside, and handled it too. Double fault for the Croatian.
2'   Al Jazira playing with five at the back and three in midfield with two up front, it looks like.
2'   Early possession, with no pressure from Al Jazira, for Real Madrid.
1'   We are underway in the Club World Cup semi-final. 
Real Madrid and Al Jazira arrive out on the field. Real Madrid in black and Al Jazira in all white. 
A chance for Zidane to pick the BBC but that's not going to happen, from the start anyway. Ronaldo, who maybe realises how important Bale's skills on the right hand side were for Real Madrid, says he is looking forward to getting the band back together again.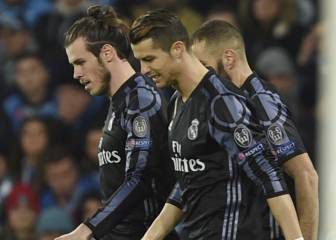 There's no Xabi Alonso, or Messi, on display today but Xabi Alonso has spoken to Ecos del balón about his time at Real Madrid and how they managed to curb Messi's influence. He also spoke about the problems caused by Xavi and Ramos having to man-mark Messi. Interesting pre-match reading all round really.
Romarinho from Brazil, 27, says he wants his teammates to just soak it all in and enjy the moment today! He has played in Al Jazira's two games in the competition so far and has a goal and an assist. 
Al Jazira's starting XI here: Khaseif; Salim Rashid, Fares Jumaa, Ayed, Fayez; Alhammadi, Yaqoub Alhosani, Al Attas, Boussoufa; Romarinho, Mabkhout.
Some big changes for Zidane. No Ramos, Kroos or Asensio in the side to play Al Jazira.
Real Madrid XI: Navas, Achraf, Nacho, Varane, Marcelo, Casemiro, Modric, Kovacic, Isco, Benzema, Cristiano.
  Real Madrid are embroiled in endless speculation over whether they will sign a new goalkeeper. All signs point to Kepa being the answer and former Arsenal goalkeeper, Manuel Almunia, who is now working with Al Jazira, says Kepa is excellent because of how good he is with his feet.He also sung Keylor Navas' praise, "He's the prototype model. He's spectacular between the posts, he's brave, skillful and very agile. He maintains his concentration and he's also intelligent… For me he deserves all the respect he gets for what he's done," Almunia said.
One from the vaults: Isco's goal against Cruz Azul in 2014, Real fourth in a 4-0 win. He had to ask Cristiano Ronaldo for the ball a few times before he got it though.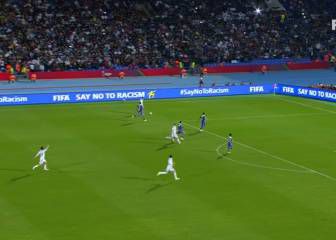 Real Madrid are one of the few top flight sides never to have been relagated. Discover the other 19 here ...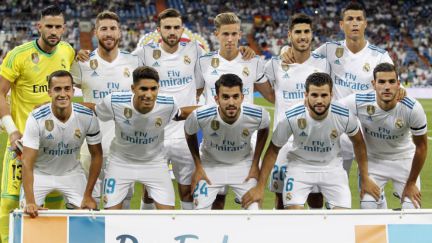 Alfredo Relaño noted in his editorial today that Zinedine Zidane has his entire squad available tonight - for the first time since the Spanish Super Cup - while also speculating that this will be the final Club World Cup in its current format.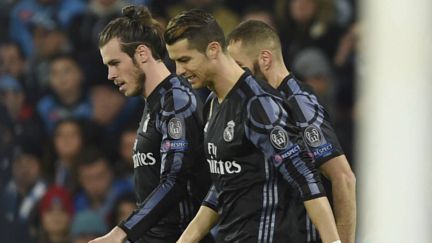 Marco Asensio has scored in every debut he has played for Real Madrid - Spanish and European Super Cup, Liga, Copa del Rey and Champions League. Can he complete the set this evening?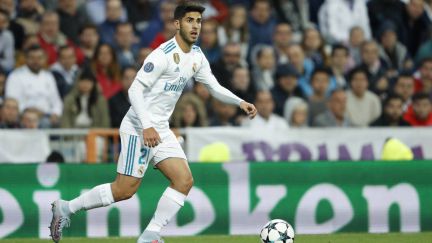 Great line from the Al Jazira coach pre-game: Henk ten Cate: "Maybe Mourinho can lend us some buses!"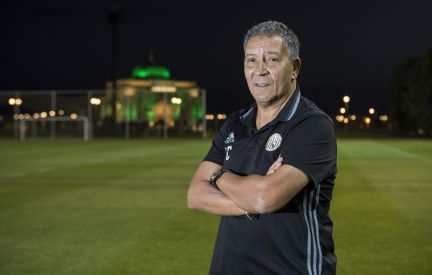 Al-Jazira vs Real Madrid live stream online: match preview
Real Madrid start the defence of their Club World Cup title against UAE Pro-League champions Al-Jazira at the Zayed Sports City Stadium in Abu Dhabi as the firm favourites to go through to Sunday's final against Grêmio, who saw off Pachuca in Tuesday's first semifinal.
Even Al-Jazira's coach, Henk ten Cate, does not give his side much hope of causing what would be a major upset but pointed to the sheer dedication and hard work of his players, which saw the local team through games against Auckland City and Urawa Red Diamonds to reach the last four.
Al-Jazira
Ten Cate spoke of his surprise that Al-Jazira had got this far at the Club World Cup in an interview with AS' Marco Ruiz: "With this team, no [I didn't expect to be in the semifinals]," the forthright Dutchman said. "There are sides with a lot more quality than us. But what has surprised me is the mentality of my team. They have worked like crazy and the result has been very positive."
Al-Jazira scored just a single goal in both their previous games and Ten Cate said they will have to take whatever chances come their way against Real Madrid. "We will defend, let Madrid have the ball and wait. A corner, a free-kick, a counter-attack. We'll have maybe two chances. And if one goes in? Let's hope so…"
Ten Cate's squad is made up mostly of national players but Brazilian forward Romarinho provides some flair and in tandem with UAE international Ali Mabkhout forms a forward line that can cause Madrid problems, especially if Zinedine Zidane's side defend as they did against Málaga. Mabkhout, a one-club man, has bagged 40 international goals and 116 in 196 games for Al-Jazira and if one or both of those chances falls to the 27-year-old Keylor Navas (or Kiko Casilla) will have some work to do.
Ten Cate also had a final word to say about Real Madrid: "They are such a big side… but I think they could play better football."
Real Madrid
With the Clásico on the horizon Zidane may elect to treat the Club World Cup semifinal as more of a Copa del Rey affair and give his fringe players another chance to stake a claim for more playing time.
Gareth Bale is feeling his way back from injury and trained with the squad after their arrival in Abu Dhabi and the Real boss may give him a leg-stretch against Al-Jazira to test the water. Raphael Varane is also back with the squad after a muscle problem but given the proximity of the match against Barcelona he will certainly not be taking any risks with the France international.
It is likely Zidane will elect to field a mixture of regular first-teamers and less-used players in the semifinal at least but Cristiano Ronaldo will definitely be among them as he seeks to move to the top of the all-time Club World Cup scorer's chart ahead of Luis Suárez, Leo Messi and César Delgado, who are all on five along with the Portuguese.
Ronaldo is also on the cusp, along with Toni Kroos, of becoming the first players to win the competition on four occasions while overall, a victory in Abu Dhabiu will draw Real Madrid level with Barcelona on three Club World Cup triumphs. Motivation will not be lacking, even if it will be necessarily tempered to preserve Zidane's side for a Liga-defining Clásico encounter on December 23.
---
Al-Jazira vs Real Madrid live stream online: selected betting odds
Al-Jazira are rank outsiders to do a number on the European champions at 33/1, with Real priced at 1/20 for victory. A 0-0 draw is chalked up at 25/1 and if you fancy Al-Jazira to nick it as they have in the two previous rounds, 1-0 to the home side is priced at 66/1. Ali Mabkhout is 11/1 to open the scoring while Cristiano Ronaldo scoring a hat-trick is short at 19/5.
Bet on Al-Jazira vs Real Madrid.
Line-ups
Off for Khalid Al Senaani
Ali Khaseif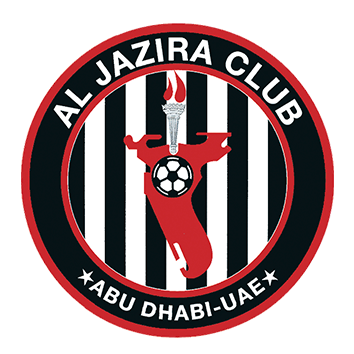 Henk ten Cate
5-3-2
3

Salem Al-Eedi

27

Salem Abdulla

80

Salim Ali

9

Sardor Rashidov

70

Ahmed Al Hashmi

6

Saif Khalfan

14

Eissa Mohamed

15

Khaflan Mubarak

36

Khalid Al Senaani

56

Abdullrahman Al Ameri

45

Ahmed Rabia

35

Abdalla Ramadan