Juventus: Cassano: "Cristiano has got a real problem with Sarri"
The former Roma and Real Madrid player says Cristiano is clearly annoyed whenever the Juventus coach sustitutes him: "That really irritates him".
Antonio Cassano has never been shy of coming forward and gave his forthright opinion on Juventus on Italian television programme Tiki Taka this week. The former Roma and Real Madrid player spoke about the relationship between Maurizio Sarri and Cristiano Ronaldo which he believes has suffered after the forward was taken off in recent matches. Even when he was at Real Madrid, Cristiano hated being substituted and Cassano doesn't believe him when he says it's not a big deal.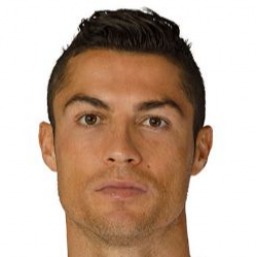 "I think Cristiano has a big problem with Sarri. It all started with the two consecutive substitutions, that would really irritate a player of his standing. In my opinion, there's a problem and Juventus have done a brillant job of keeping it hidden", Cassano explained.
Sarri played down Cristiano Ronaldo's reaction after being taken off on 54 minutes in the Week 12 meeting with AC Milan in which he was seen to mutter something under his breath as he went off. "My relationship with Cristiano is good, if he gets worked out when he is subbed, it could be positive, he is highly motivated - I thought the same about Simeone. I've spent many years watching players out on the pitch so in some ways, I'm not too bothered about their reactions when they're taken off", Sarri told the media ahead of Juve's meeting with Atlético.
Cassano defends Buffon and attacks De Ligt. 
Cassano didn't limit his attack on Juventus to Cristiano and the coach but he did jump to Buffon's defence for his weak performance against Sassuolo. "Buffon should play because he's stronger than Szczesny, who was always on the bench at Arsenal and was behind Almunia and Fabianski in the pecking order. He had a good season at Roma and now is his first season as first choice. But while we are on the subject of Gigi's mistake, we have to mention De Ligt's stupidity", Cassano ended.