Juve chief says Atalanta shouldn't be in Champions League
Andrea Agnelli has been warming up for the end of season popularity contest by suggesting "historic" Italian sides should be granted direct access to Europe.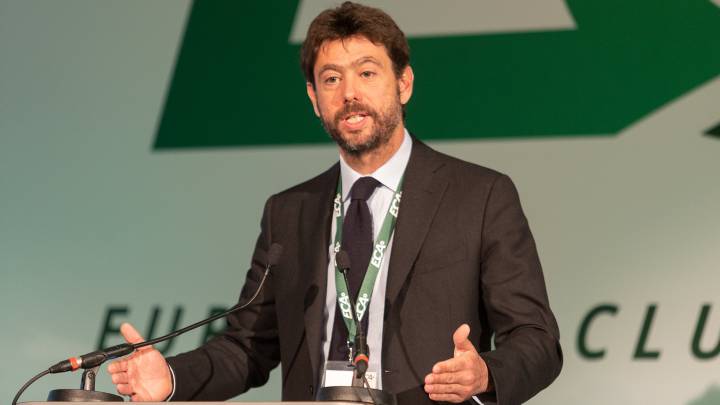 Juventus president Andrea Agnelli has infuriated Atalanta fans – and raised the spectre of a European Super League, of which he is a keen proponent, once again – by suggesting that the Nerazzurri shouldn't be in this season's Champions League "after one good season" and that places should be reserved for those sides who have helped to move Italy up the UEFA coefficient rankings on a consistent basis.
"There needs to be a discussion about the opportunity to have direct access to these competitions because you are a part of a great league. I have a lot of respect for Atalanta, but they got into the Champions League on the back of one good season and without any history of international competition. Is that fair? Take Roma, who over the last few years have contributed to maintaining Italy's high UEFA ranking and yet miss out because of one bad season, with all of the financial implications that brings. We have to protect investments."
"There are teams who won the league or cup and achieve qualification just on the basis of their country's ranking. The point is how we balance the contribution to European football and the performance of a single year," Agnelli said.
Atalanta cutting their teeth in Champions League
Atalanta finished third in Serie A last season ahead of Inter, AC Milan and Roma to qualify for the Champions League / European Cup for the first time in the club's 112-year history.
Far from making up the numbers or keeping Roma's place in the competition warm, La Dea have one foot in the quarter-finals after outplaying Valencia at the Gewiss Stadium in a 4-1 victory and have not suffered domestically under the extra workload. Atalanta are fourth in Serie A – three points ahead of Roma – and have scored more goals than any other side and 22 more than Juventus while sticking seven past Lecce, Udinese and Torino.
Juventus meanwhile face a 1-0 second-leg deficit against Lyon in the last 16 of the Champions League ahead of the return game in Turin on 17 March. If both Juve and Atalanta go through, La Dea fans will no doubt be more than happy to draw Agnelli's Old Lady in the quarters to put the idea of a gated European elite to the test on the pitch.