Pelé's younger brother Jair 'Zoca' passes away, aged 77
Jair Arantes do Nascimento 'Zoca', Pelé's younger brother, died on Thursday, aged 77. He played briefy for Santos, making 15 appearances and scoring four goals.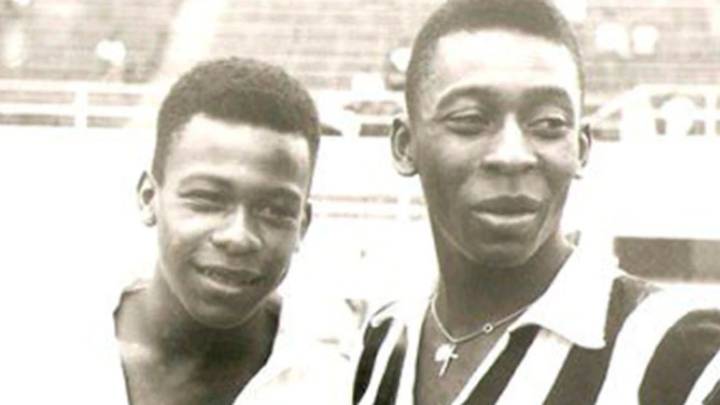 Jair Arantes do Nascimento Zoca, Pelé's younger brother - who played briefly for Santos, passed away today, the Brazilian club has confirmed. He was 77 years old. Zoca, born on 22 July 1942, had been battling with prostate cancer and had been admitted to hospital in São Paulo.
Zoca's short spell at Santos
Jair Arantes do Nascimento, o Zoca, irmão do nosso Rei, faleceu na noite desta quarta, aos 77 anos. Zoca chegou a atuar na base do Peixão quando era mais novo. Sentimentos ao nosso ídolo Pelé e a toda sua querida família. Descanse em paz, Zoca. Obrigado por tudo! 🖤 pic.twitter.com/5mHy9c3Anb

— Santos Futebol Clube (de 🏡) (@SantosFC) March 26, 2020
During the 1960s, he tried to follow his elder brother's footsteps at Santos but his time at the club was short - he made a total of 15 appearances and scored four goals. Later, he quit the game to become an adviser to three-time World Cup winner Pelé, handling his brother's business enterprises.
"Jair Arantes do Nascimento, 'Zoca', brother of our king (Pelé), passed away on Wednesday night aged 77. During his younger years, Zoca played for the Peixão at youth level. Our condolences to our idol Pelé and all of his family. Rest in Peace, Zoca", Santos posted in a message on social media.
The club added that they would be holding a candle service at the Acrópole Ecuménica cemetery in Santos but with restricted access due to the coronavirus pandemic. Pelé, who will turn 80 in October and who has been suffering health problems of his own, is unlikely to be presentas he rarely attends funerals - he missed that of former team mate Antonio Wilson Vieira Honório, who passed away in March last year.