Advíncula: "Modric wouldn't swap shirts with me..."
The Rayo Vallecano player confessed that Luka Modric turned him down when he asked if they could swap shirts after Peru's friendly against Croatia in 2018.
Luis Advíncula took part in a live chat with Yoshimar Yotún on Instagram organised by the Preuvian Football Federation and during  the conversation, he revealed an embarrassing moment when he asked a well known opponent if they could swap shirts only to be turned down.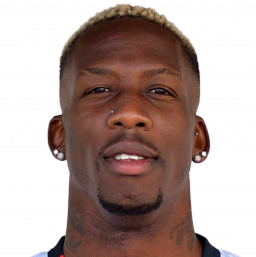 "Modric didn't want my shirt"
Advíncula was asked which players he had swapped shirts with during his career and replied that he isn't a big fan of asking other players for their shirts, just in case it all goes wrong. The Rayo Vallecano full-back said that he had such an experience with Luka Modric after Peru's friendly meeting with Croatia in March 2018 which the South Americans won 2-0. "I asked Modric if we could exchange shirts but he said no. He explained that Raúl Ruidíaz had already asked him. I have two of James Rodríguez's shirts and one from Mbappé. But I don't really like swapping shirts to be honest, because if you get turned down, it's mortifying - you end up feeling really red-faced," he explained.