Coronavirus: Manchester United chief reveals impact on transfer dealings
Ed Woodward urged caution amongst supporters as even the Premier League's richest club are hit hard by the suspension of fixtures.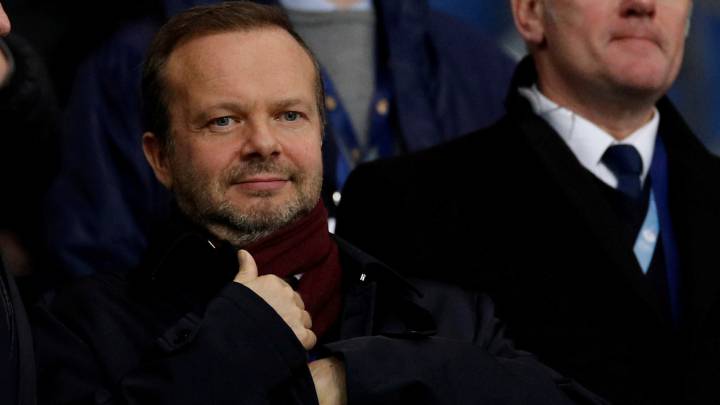 Manchester United were ranked as the third-richest football club in the world, behind only Real Madrid and Barcelona, in the 2020 Deloitte Money League despite not competing in the Champions League this season. They remain the richest club in England but they too have seen their monumental income hit by the coronavirus.
Manchester United chief discusses Covid-19's economic effects at Fans' Forum
Speaking at the club's quarterly Fans' Forum via video link on Friday night, executive vice-chairman Ed Woodward spoke about the financial impact that the coronavirus has had on Manchester United and the city as a whole. He spoke about the ways in which the club are helping support the vulnerable during these unprecedented times.
"We recognise that this is an economic crisis as well as a health crisis and that many vulnerable members of our community will be affected," he said. "That's why we have donated over 30,000 items of food and drink to local charities, and made a £100,000 joint donation with Manchester City to the Trussell Trust for use by 19 food banks across Greater Manchester."
Woodward described the "extraordinary challenges" that even a club of Manchester United's size is currently facing. They may be better placed to weather the storm than most but also have enormous outgoings to contend with. The club's accounts show that they have the largest wage bill in the country and spent over £330 million on salaries during the 2018/19 season.
Talk of big-money transfers "seems to ignore the realities" facing football, says Woodward
With uncertainty surrounding the Premier League's return, Woodward warned that talk of big money signings when the transfer window reopens are unrealistic.
"Nobody should be under any illusions about the scale of challenge facing everyone in football and it may not be 'business as usual' for any clubs, including ourselves, in the transfer market this summer," he said. "We need visibility of the impact across the whole industry, including timings of the transfer window, and the wider financial picture, before we can talk about a return to normality."
The club have been linked with a number of high-profile players in recent months, with those at Old Trafford reportedly monitoring Borussia Dortmund's young forwards Erling Haaland and Jadon Sancho. However, Woodward claimed that any such moves are unlikely in the near future: "On this basis, I cannot help feeling that speculation around transfers of individual players for hundreds of millions of pounds this summer seems to ignore the realities that face the sport."