George Floyd: why did GoFundMe suspend Candace Owens' account?
The pro Donald Trump activist had her account suspended from the crowd funding platform maintaining that she spread 'falsehoods against the black community'.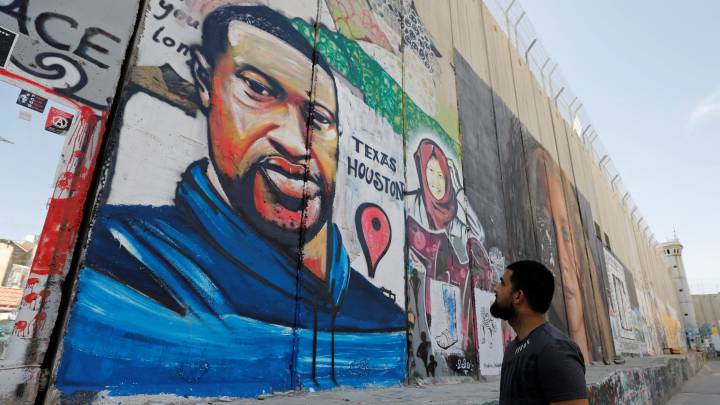 Crowd funding platform GoFundMe suspended the account of conservative activist Candace Owens from its platform on Sunday after she raised more than $200,000 for an Alabama business whose co-owner called George Floyd a "thug."
Owens launched a fundraising campaign on the website last Saturday to raise money for Michael Dykes⁠—the founder of Parkside Cafe in Birmingham, Alabama⁠—after he sent a text message to bar co-owner Robert Bagwell and an employee on Friday criticizing Floyd and protesters stating "We should go up one or two dollars on everything until June 10th. Call it a protest tax because all the idiots that went to the protests are responsible for us not being able to open normal hours," Dykes wrote.
In response to the current outpouring of support for causes focused on racial justice & equality, we've compiled a list of campaigns from across the US that you can share or support right now to make a difference: https://t.co/pUobhcG67O

— GoFundMe (@gofundme) June 5, 2020
Account violation
Despite Owen's GoFundMe campaign apparently raising more than $16,000 less than four hours after it went live, the crowd funding company GoFundMe removed the page on Sunday and also suspended Owen's account for violating the company's "terms of service."
After raising $205,000 in a few hours @gofundme decided to halt my campaign for the Parkside Cafe in Alabama. At their discretion, they deemed that funds raised for a conservative business constitutes "intolerance"
They WILL however give the funds raised thus far to the cafe... pic.twitter.com/Mfw88iDKRi

— Candace Owens (@RealCandaceO) June 7, 2020
Owens later posted the communication from GoFundMe and stated that the company "deemed that funds raised for a conservative business constitutes "intolerance" but any money raised would go to the Parkside Cafe.
George Floyd protests: live coverage
You can follow live coverage of the protests over the killing of George Floyd here.