Quique Setién suing Barcelona
According to a report by Catalunya Radio, axed coach Quique Setién is taking Barcelona to court for not fulfilling its contractual obligations regarding severance pay.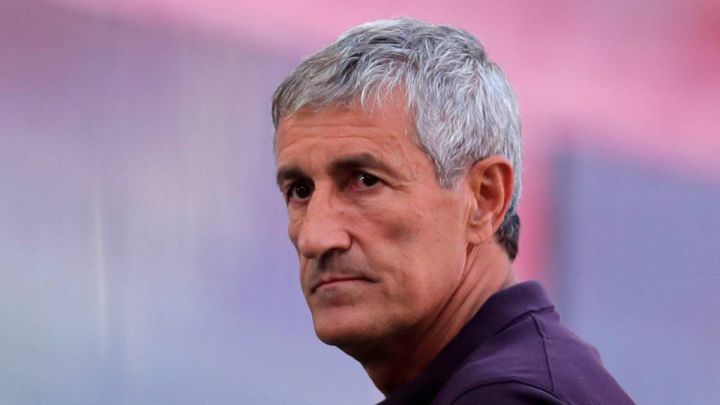 It seems there is never a quiet day at Barcelona these days. Amid the club's dire financial situation, coupled with the grave problems at both the sporting and institutional level, it has now come to light that former coach Quique Setién is suing the club for not fulfilling its contractual obligations, as reported by Catalunya Radio this Sunday.
According to the report, Setién claims that the club has not paid him the agreed severance following the termination of his contract at Camp Nou in August and as a result has decided to take the matter to court.
Barcelona only fired Setién's assistants on 6 November
In a different situation are his assistants, Eder Sarabia, Fran Soto and Jon Pascua, who managed to resolve their contractual situation a few days ago.
In fact, the three were technically still under contract with the club until 6 November, and were even told just a day before that they were expected to return to work on 9 November to take up roles within the club's underage setup. However, on 6 November, they received a call from one of the club's lawyers to inform them that their reinstatement was being suspended and their contracts terminated.
Up until then, Setién's three assistants were not in a postition to seek work at another club as they were still registered as Barcelona workers.
Setién unhappy with Barcelona severance pay
The case is very different for Setién because the Cantabrian coach terminated his contract after sending a burofax at the end of August demanding his settlement, to which the club agreed in a response sent on 16 September.
However, the Cantabrian coach claims he has not been paid the compensation amounts that were agreed at the time with former president Josep Bartomeu and now wants to settle the matter in front of a judge.