Busquets: "We'll send Van der Vaart a leg of ham as a thank you present"
Spain midfielder Sergio Busquets chatted to Candena SER's 'El Larguero' programme: "We drew with Germany, we are a difficult side to beat".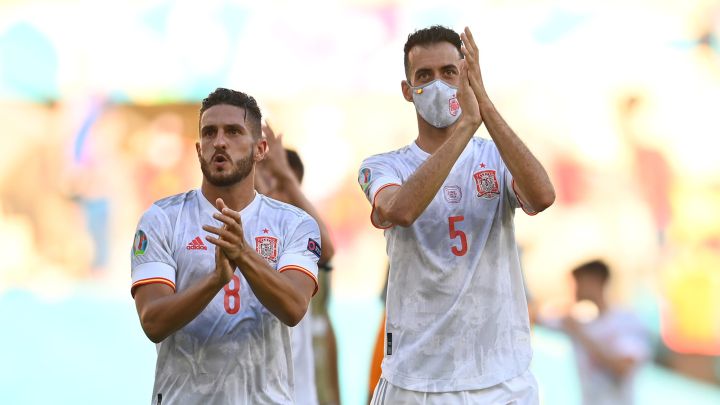 Sergio Busquets was one of the guests on Cadena SER's El Larguero programme to chat about Spain's chances of making the quarter finals at Euro 2020.
Annoyed by the criticism: "Was I annoyed by anything? No, we know what football is about, and we are open to criticism. But as I said recently, I think some did cross the line with comments that lacked respect... but that's all".
Van der Vaart's remarks about Spain: "We're very grateful to him, we'll be sending h im a leg of ham".
Would you ever say something like that? "I wouldn't dare, I have too much respect".
Croatia: "They're not going to crazy and press high. It's going to be difficult. All of the teams you could meet from now on are difficult. We know their captain from playing against him in LaLiga".
France, possible quarter final rivals: "They are the favourites. There are no easy games. Hungary have stood up to everyone they've faced".
Could Spain be crowned champions: "I think so. But so could any of the teams that are left. We drew with Germany when they were the better side. We are a tough team to beat".
The return of the fans: "It's a good sign because it seems there is now light at the end of the tunnel after a difficult year. Let's hope that soon we will be able to fill the stadiums".
Messi: "I know that today is his birthday. Hopefully we'll be playing together next season"
Penalties: "We've been practicing them but it's impossible to recreate the pressure when you are actually there inside the stadium. The boss will decide who takes them..."
Covid-19: "It was a difficult situation to be in. I was out for 11 days which doesn't seem much but for me, it seemed endless. From the moment I left the team base in an ambulance it's been tough... You don't believe you have it, you have no idea where you caught it and then you spend days praying that you haven't passed it on to any of your team mates. Leaving a team mate out of the Euros for something like that would be hard to take and it was something that was on my mind".