Mexico's Jaime Lozano compares Guillermo Ochoa with Zidane
The former coach of the Mexican Olympic team that won the bronze medal in Tokyo said that the goalkeeper showed great leadership during the campaign.
The Mexico Under-23 national team won the bronze medal in the men's Olympic football tournament this summer after defeating Japan 3-1 at the Nissan Stadium in Yokohama. Jaime Lozano was in charge of the Olympic team, but parted ways with the Mexican Football Federation at the end of the campaign.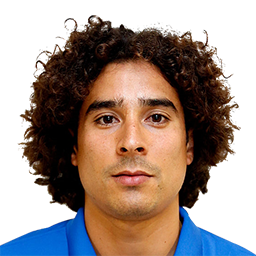 Guillermo Ochoa the leader Mexico needed
Lozano decided to call up Guillermo Ochoa as one of the three players above the age of 23 for the Olympic football campaign. The Mexican coach was interviewed by TUDN and he compared the veteran goalkeeper's leadership with that of Zinedine Zidane.
"I know the importance of having Ochoa for many players in my team and for me it was like coaching alongside Zidane, Guardiola or Jürgen Klopp. All the players in the team saw him with great respect and admiration," said Lozano.
"When we defeated the French national team, the first thing Ochoa told the group was to stay humble, because after a win like that, against a team like that, many of the young players would have thought that they won the tournament," he added.