MLB playoffs 2021: Dodgers, Braves win on road to even series
The Los Angeles Dodgers and Atlanta Braves picked up wins on the road to even their respective National League Division Series in Game 2.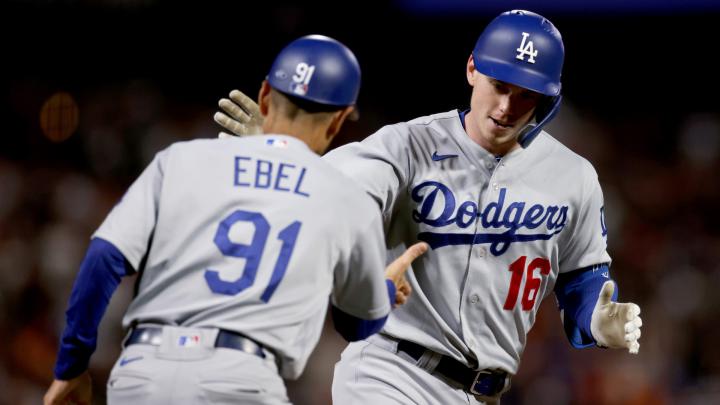 The Los Angeles Dodgers fought back on Saturday, getting to San Francisco Giants starter Kevin Gausman early and knocking him out later in the game as the reigning World Series champions evened their National League Division Series (NLDS) with a 9-2 road victory.
The Dodgers got their offence back on track after being blanked by Giants starter Logan Webb in Game 1, pounding out 11 hits at Oracle Park before heading home for Monday's Game 3 in the MLB playoffs.
Oddly enough, it was Dodgers pitcher Julio Urias who got everything going with a run-scoring single in the second inning as Los Angeles earned a 2-0 lead that the Giants answered with one in the bottom of that inning.
Both teams' bats stayed quiet until the sixth, when the Dodgers drove Gausman from the game and broke it open with two-run doubles from Cody Bellinger and AJ Pollock.
They piled on three more against the Giants' bullpen in the eighth thanks to a Will Smith solo homer and RBI singles from Matt Beaty and Corey Seager.
Urias did his job on the mound, too, limiting NL West champions San Francisco to one run in his five innings of work before four Dodgers relievers finished it off.
Urias lowered his postseason ERA to 2.68 in 19 career appearances while improving his record to 7-2. The seven wins equal former Giants ace Madison Bumgarner for the most postseason victories by a pitcher aged 25 or younger.
Braves beat Brewers
In the other NLDS matchup, Max Fried was brilliant on the mound as the Atlanta Braves evened the series with a 3-0 defeat of the Milwaukee Brewers.
Fried allowed just three hits and did not walk a batter while striking out nine in his six innings of work before three Atlanta relievers finished off the shutout.
The Braves scored twice in the third inning on an RBI single by Freddie Freeman and a double by Ozzie Albies, and Austin Riley added a home run in the sixth for insurance.
The series moves to Atlanta on Monday for Game 3.
Rays at Red Sox
After pounding out 20 hits in a 14-6 Game 2 rout to even the series, the Boston Red Sox will look to keep it going as they return to Fenway Park for Monday's Game 3, with Nathan Eovaldi set to start against the Tampa Bay Rays' Drew Rasmussen.