PSG | NEYMAR
Neymar: "I came to PSG to make history"
Neymar was presented in front of the Parc des Princes faithful and said, "I am very happy and this is a dream come true and a big challenge"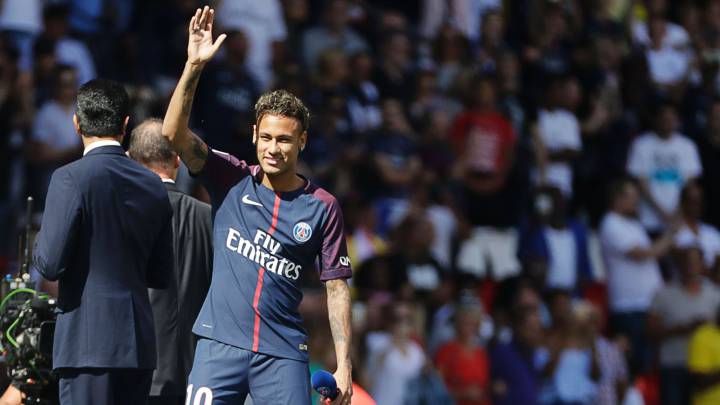 Neymar made his first appearance on the Parc de Princes turf on Saturday ahead of PSG's clash against Amiens in Ligue 1 - a game he can not feature in due to a hold-up with his transfer license being sent by LaLiga. The striker, who already wore the jersey with the Eiffel Tower as the backdrop during the week will have to wait for the game against Guingamp to play with his new teammates
Alongisde Nasser Al-Khelaifi, the president of the club, Neymar appeared on a makeshift stage and said, "I am very happy, for me this is a dream come true, and a great challenge. I came here to make history." Neymar did an excellent job of getting the fans right behind him, not that it was ver difficult, but he said "Paris est magique" to the roars of the throngs.
You would have to assume that the history Neymar wants to make is winning the Champions League and if he can bring the elusive silverware to the capital of France, it will certainly be that. PSG have never made it beyong the semi-final of the competition and the last time they did that was during the 1994-95 season and they only did it once.