Jorge Jesús: "We cannot sell Reinier for 30 million"
Flamengo's coach feels that the amount agreed between the Brazilian club and Real Madrid doesn't relect the true value of the player. "He's worth more".
Jorge Jesús touched on a number of topics in an interview with CMTV - including the possibility of talented young forward Jesus Reinier joining Real Madrid. The Flamengo coach feels that his club "doesn't realize how much the plaer is worth" and appears to be against letting Renier leave.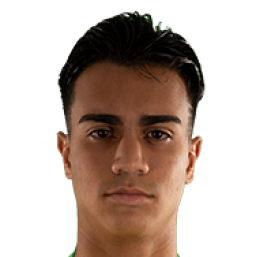 The Portuguese coach feels that Flamengo could rake in a higher amount for the teenager and cited his old club Benfica's transfer dealings as an example: "You can't sell a player like Reinier for 30 million euros! At Benfica, players would be sold for more than they were actually worth. Flamengo doesn't know how to price their players on their true value," the coach explained.

In the meantime, the player is taling it all in his stride: "We have to wait and see..." he said yesterday, although he is aware that in just under a fortnight he will turn 18 which will make the bureaucratic side of his transfer a lot simpler.
In theory, Reinier would be listed in the Real Madrid Castilla squad, now that there is room as Manu Hernando has been loaned to Racing de Santander. Last season, Reinier scored six goals in 14 games and the idea is for him to develop in the reserves until he is ready to join Zinedine Zidane's first team squad.