Coronavirus updates: India cases and deaths, real-time map, 13 April
Updates on the total number of confirmed Covid-19 cases, deaths and discharged patients, both in India and worldwide.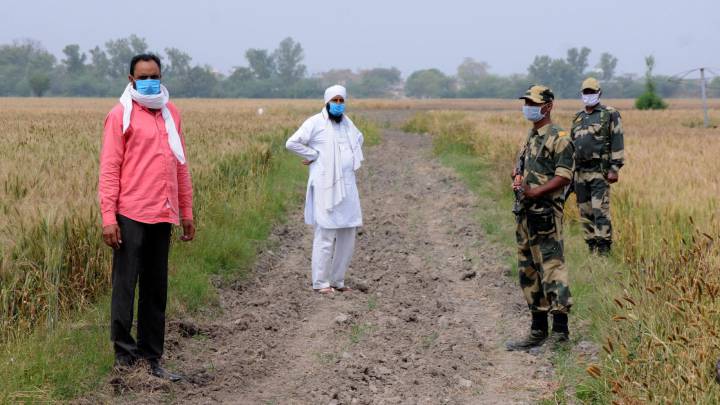 Confirmed India coronavirus cases
As of 02:30 IST on Tuesday 14 April (23:00 CEST on Monday 13 April), there had been 10,453 confirmed coronavirus cases and 358 deaths in India. 1,181 people in the country have recovered after contracting Covid-19.
India ready to restart some economic activities
India and Pakistan are planning to partially open up some parts of the economy, officials in the two countries said on Monday, as the costs of harsh lockdowns to limit the outbreak of the coronavirus mount across the region.
Indian officials said the number of coronavirus cases in the country increased to 9,152 on Monday, including 308 deaths, a swift rise from fewer than 1,000 two weeks ago, even though the country of 1.3 billion people is under a sweeping 21-day lockdown.
But the shutdown has left millions of people without work and the World Bank forecast India's economic growth could drop to 1.5% to 2.8% in the fiscal year that started on April 1, the weakest pace in three decades.
Worldwide real-time coronavirus map
Click here if the map doesn't automatically appear. (Map created and hosted by Johns Hopkins University Whiting School of Engineering, our thanks to them.)
Worldwide coronavirus cases
The total number of confirmed coronavirus cases worldwide at the above time stood at 1,905,935, while 118,623 people have died from Covid-19 and 446,336 have recovered from the disease.
See also:
Coronavirus: when will the Covid-19 vaccine be ready?
New York now surpasses every country in coronavirus cases
Could the Covid-19 epidemic come back again in autumn?
Sweden's soaring death rate shows danger of 'herd immunity'
Live coverage of the coronavirus crisis
You can keep abreast of the latest developments in the coronavirus pandemic by following our daily live blog.
---
The complete lowdown on Covid-19