"Many things were said that are not true" - Roger Martínez
The Colombian striker had one foot out of Club América last year, but under new manager Santiago Solari, he has become an important player.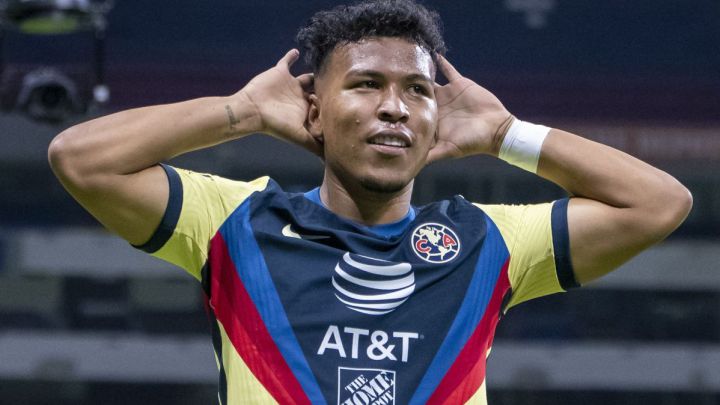 In the beginning of the 2020 tournament, Roger Martínez did not play with Club América in the first eight games because he was allegedly trying to leave the team in January during the winter transfer window. So when the player notified the club, América's bosses told Miguel Herrera he couldn't play Martínez until the situation was resolved.
Since Herrera got sacked in December and Santiago Solari took over the job, Martínez has become an important player for América in the 2021 Guardianes tournament. The striker has scored two goals in 8 appearances and only missed the first game of the tournament, because it was rumored that he could exit the club.
"I am happy here"
It is not a secret that Martínez wants to return to Europe, but he has been very clear about his intentions of continuing his career with the Eagles if no offer is on the table. The 26-year-old joined América in 2018 and his contract expires in 30 June 2023.
9

"My mind is not set in returning to Europe. I have always said that I am happy here [América] and many things were said that are not true. I never said I was having a bad time here or that I wanted to leave. This is the biggest club in Mexico and in the future we will see what happens, but my compromise is with this team," he said in the press conference prior to facing León.