Varane: "The future is clear"
Raphael Varane spoke to reporters in the press conference ahead of Real Madrid's Champions League semi-final first leg clash against Chelsea.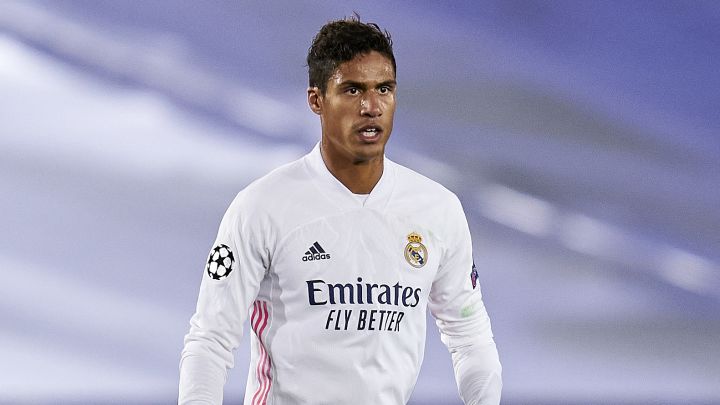 In Monday's press conference, Raphael Varane discussed the upcoming Chelsea game and the challenges faced by him and the team during a difficult season. He was also asked about his future with his current Madrid deal set to expire in 2022. The French defender made his return to the team last week after missing four games (Barcelona, Getafe and both legs against Liverpool) while he was in isolation due to coronavirus.
Varane comments before Real Madrid-Chelsea
Tiredness: "It is a very difficult season, very physically demanding. But we have that defensive strength because we all work hard. Offensively, we have quality and we can always create danger. But we have to find solutions to create more goals. We trust our players, and we can do damage in any game. It is an issue for all of us. Especially in the last 30 meters, we can do more."
Chelsea game: "We know we are in the semifinals. At this point, there are a lot of demands at a physical, tactical and technical level. Details are very important. We must play a complete game. We must start with the idea of going out their to win and give it everything"
Chelsea forwards: "Chelsea are a very complete team. They have players with distinct qualities. The important thing is that we adapt well to what we are going to face. They have the ability to play with the unit higher or further back. And they can create danger at any moment. The important thing is to defend together."
Concerns about refereeing?: "No, we are focused on what we can control. We have to concentrate on our own efforts and find the best way to win the game. That is what we are concerned about; we can't control the rest."
How has your season been?: "It has been a special season for everyone, with many games. I have been able to rest alone at home with Covid. I always try to improve, every year is a learning process. I always try to complete my game and help my teammates. It is a season where I have played a lot. We have a lot driving us in the league and in the Champions League. We want to finish well."
Staying at Madrid?: "My future is clear. I am focused on the end of the season. We are in an intense moment and we have to be focused on what lies ahead and that is the most important thing."
Madrid's defense: "Courtois is having a very good season. Due to the changes in defense, we have to adapt. I really like the challenge of adapting my game, being more complete. It's a matter of adaptation. The group knows each other very well. When it comes to defending, we need the whole team and they are all doing a very good job. It is very important that we all make an effort."
Calendar and frequency of games: "We are not angry. We are at a time where football is faced with many questions. There are things to improve. In any situation when there is a problem, the idea is to seek solutions in a united manner. The calendar is an important question and is a complex issue. The best way to bring out the positive is by talking and for the world of football to be united. We have to be together to move this situation forward."
Varane on Militao and Hazard
Eder Militao: "I talk to him a lot. At first he had little rhythm and that makes it difficult to come into the starting eleven. Now he has more continuity in his game. He's a very good player. I have also gone through his situation. You have a few minutes to show a lot and it's difficult. That demands a lot and it's not easy. He has a good mentality; he never lowers his head and is always in a good mood. We, the ones who see him on a daily basis, know the quality he has."
Contract renewal: "It is normal that my focus is on the end of the season. The message to the fans is that I am 100% committed to the team. We have challenges that encourage us a lot. I am focused on giving everything on the field."
Eden Hazard: "I have spoken with him, he is really up for it. Playing a Champions semi-final would motivate anyone, but if you play against your old club it is even more motivation. He knows the club and the team we face very well. We know his qualities and the desire he has to help the team."