US Election 2020: how many people have voted so far vs 2016
US voters are flocking to early polling stations and sending record number of mail-in ballots to let their voices be heard as voting has begun.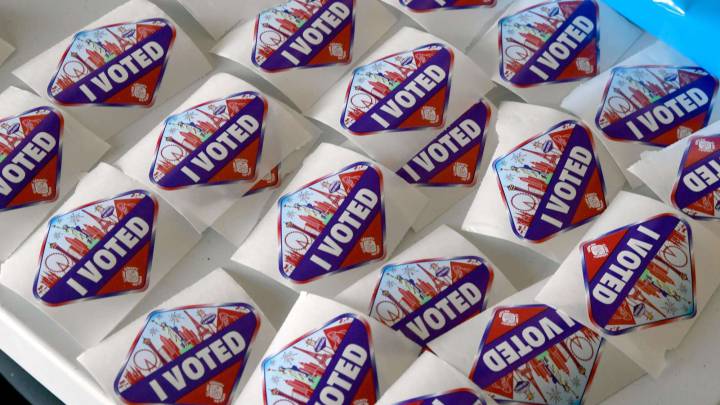 Americans that have the opportunity to cast their votes right now are heading out in droves for the 2020 election. This avalanche of voters has manifest itself in long lines for the first days of early voting and election clerks' offices seeing bundles of mail-in ballots arrive in their offices. Although many elections officials have been preparing for months some were still struggling to handle the tidal wave of in-person voters as their software systems couldn't handle the unprecedented surge as happened in Georgia.
The enthusiasm to vote early is being seen across the US, particularly in Texas, North Carolina, Virginia and Colorado. The difference between 2016 and 2020 is truly astounding with over 26 million votes having been cast already representing almost 19% of all the votes cast in 2016 according to data on the US Election Project headed by Michael McDonald, a University of Florida political scientist.
What is pushing people to the polls in the US presidential elections?
The drive to vote now has been brought on by the covid-19 pandemic and worries as it again surges throughout the United States. The American people that take this seriously, and rightly so with deaths approaching 219,000 so far, want to vote safely and hope casting their vote now can avoid even longer lines on 3 November. Furthermore, the American public has made up its mind and aren't waiting to make their voice heard.
A major concern for Republicans on the ballot and President Trump is that the overwhelming majority of people voting early are Democrat voters. Gallup has reported that over 60% of Democrats plan to vote early opposed to less than 30% of Republicans. According to the report in the previous four presidential elections the gap is usually no more than 2%.
This may be a result of President Trump stoking fears of mail-in ballots being fraud prone, which is completely unfounded and has been proven false on many occasions. Another factor might be Mr. Trump's insistence on ignoring the dangers of the coronavirus pandemic, tearing across the US and through families, has given a sense of false security to Trump supporters that there will be no problems going to the polls on Election Day.
BREAKING: Colorado is seeing record turnout. As of yesterday, over 300,000 Coloradans have voted, which is 24 times more than at this point in 2016.

— Jena Griswold (@JenaGriswold) October 15, 2020
Who is voting: Trump vs Biden
This idea is supported not just by intentions of early voters but by their actions. In key states for this election the number of Democrats taking advantage of the mail-in ballots or early voting is far out stripping the number of Republicans. Based on numbers from states that track ballots by party affiliation 55% of Democrats have returned a ballot already to under 24% of Republicans. This could spell serious trouble for the President as his challenger Joe Biden has far more cash in the bank than the Trump campaign giving his team the opportunity to focus its resources where they will be more effective.
Don't put all your eggs in one basket
Mr. Trump hasn't been trying to expand his base during his presidency and has actively spouted divise statements. His campaign has focused the majority of their money on FOX News. He runs a risk if his voters choose to wait until Election Day and only find problems, due to covid-19 or inclement weather as fall sets in.
Don't count your chickens until they hatch
The Democrats might have their votes in the "bank" before 3 November but the final outcome will be dependent on Election Day turnout. In 2016 there were high hopes around voters going out to vote early in states like Arizona only to see Trump pull ahead on Election Day. If this year follows normal trends there is always a surge of votes at the beginning of early voting but then drops off toward election day.
Here are some of the latest numbers around the US 
Wisconsin: 2020 absentee returned over 850,000
Pennsylvania: 2020 absentee returned over 683,000
Michigan: 2020 votes cast almost 1.4 million
North Carolina: 2020 votes cast over 1.2 million
Virginia: 2020 votes cast over over 1.2 million
Texas: 2020 votes cast over 3.4 million
Georgia: 2020 votes cast over 1.3 million
California: 2020 absentee returned almost 3 million