Griezmann lawyer: "Atlético has acted in bad faith"
Antoine Griezmann's lawyer has come out to criticise Atlético Madrid after the club launched a dispute with Barcelona over the transfer price paid for the French striker.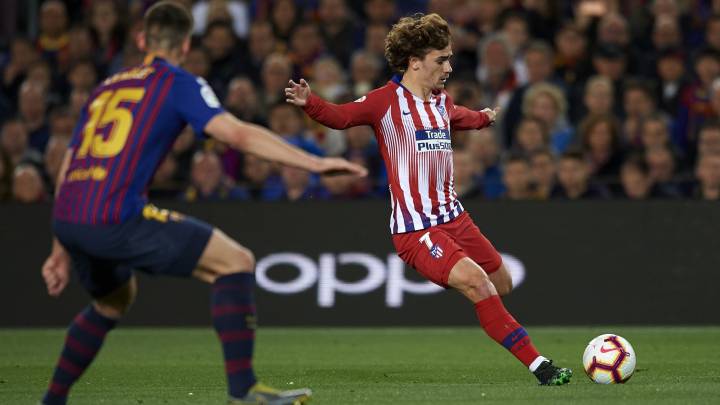 Antoine Griezmann's lawyer, Sevan Karian has given comments to French newspaper L'Equipe in which he strongly criticised the recent actions of his former club Atlético Madrid.
Minutes after Barcelona announced the much anticipated signing of the French striker on Friday, Atlético issued a statement demanding that Barcelona pay 200 million euros instead of the 120 million euros deposited in their account on Friday morning.
The Madrid club justifies the demands on the grounds that Griezmann and Barcelona had secretly come to an agreement back in March before his release clause had dropped from €200 million to €120 million on 1 July. And Atlético president Enrique Cerezo has said they have the evidence to prove this.
Griezmann disappointed with Atlético
And the dispute launched by his former club as he tries to settle into his new life in Barcelona has been a source of "disappointment" for the player, according to his lawyer.
Karian told L'Equipe that Atlético "has acted in very bad faith", adding that "they told him the opposite of what they said in private." Griezmann, he said, was disappointed with his former's club's actions particularly as this is the beginning of "a new chapter in his career and he wants to celebrate this weekend getting to know his new home".
Karian also explained that they will do "what is necessary" in the face of threats from Atlético, who have spoken of taking legal measures against Barcelona over the issue.
If Barcelona are unwilling to pay the extra 80 million euros demanded by Atléti, it is likely that the latter will seek resolution in the Spanish courts, with the possibility of appeals going all the way to the Spanish Supreme Court.