The Albiceleste are in the process of finding an identity under Jorge Sampaoli. Their problems emerge from the limited time the Casilda-born coach has had to articulate his ideas. In the midst of a demanding end to the qualification process, Argentina improved minimally in the matches Sampaoli took charge of, compared to performances under previous coaches.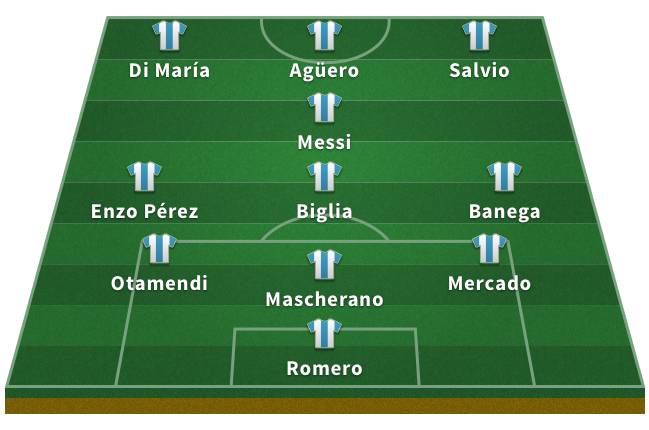 Sampaoli is expected to field three centre-halves, as has been the case since he took over. Javier Mascherano has established himself as an important figure in terms of playing out from the back. He is in constant contact with Lionel Messi when Argentina try to build from defence. Sergio Romero is assured of the No.1 shirt. Nicolás Otamendi is another key to the Argentine rearguard. His sound judgement with the ball at his feet means he'll also have a place in that back-three. The wing-backs – who will be more attacking than defensive – will be Ángel Di María and Eduardo Salvio. Doubts emerge in the centre of the park, although Lucas Biglia, Éver Banega and Enzo Pérez have played well recently. Messi will knit play together at the centre of everything, along with his friend Sergio Agüero at No.9.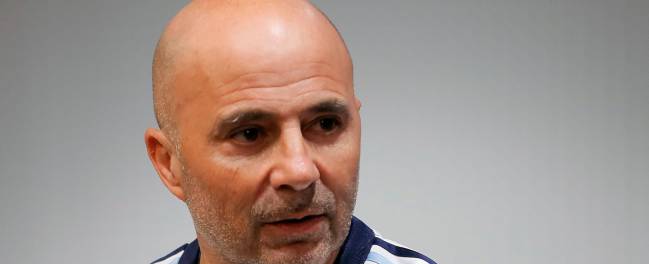 DOB: 13/03/1960
Preferred system: 4-2-3-1
Matches: 10
W/D/L: 5/3/2
Jorge Sampaoli (Argentina, 1960) took charge of the Argentine national team with the clear aim of qualification for the World Cup. He arrived at a time of change within the Argentine Football Association after ending his tenure at Sevilla. Sampaoli has experience at the top level of international football as coach of Chile. At the 2014 World Cup in Brazil, Chile turned in a noteworthy performance, dumping Spain out of the tournament in the group stages before ultimately losing to the hosts on penalties in the round-of-16. They won the Copa América in 2015 – the first silverware in the history of the Chile national team. With his initial task of World Cup qualification accomplished, Sampaoli's project now becomes longer term. He will be looking to Qatar 2022 and beyond, and he has a lot of margin for improvement.

DOB: 24/06/1987
Age: 30
Position: Forward
Club: Barcelona
Height: 170 cm
Weight: 72 kg
Caps: 123
Goals: 61
Leo Messi. It's impossible to talk about anyone else when it comes to Argentina's star player. Messi finds himself facing what could be his last big challenge. At the age of 30, the Russia World Cup will presumably be his final opportunity to win the trophy that has eluded him so far. He has won eight LaLiga titles, four Champions Leagues, five Copas del Rey, three Club World Cups… but glory with Argentina continues to evade the genius who has won everything there is to win in a Barcelona shirt. He will bear the weight of a nation's expectation on his shoulders. Russia awaits Messi, who is searching for a way out of the long shadow Diego Maradona casts.