Debutants Panama will be among Russia 2018's major underdogs. The Central Americans booked a historic, maiden spot at the finals just when nobody gave them a prayer any longer, in the wake of a disastrous defeat to the United States in the penultimate round of fixtures in the 'Hexagonal', the six-team final stage of Concacaf qualifying. That 4-0 reverse in Orlando appeared to have extinguished their World Cup dream.
However, Panama's final game against Costa Rica brought the miracle they needed, as Hernán Darío Gómez's men came from behind to earn a dramatic late win which, thanks to the US's unexpected loss to Trinidad and Tobago, clinched qualification.
Compared to most of the other nations present at the tournament, the Panamanians go into the World Cup with a limited squad, but they certainly won't be lacking in enthusiasm or the support of a population right behind its players.
In the most recent Gold Cup, a commendable group-stage draw with the United States helped Panama to seal a place in the quarter-finals, where they played out an even contest with Costa Rica, succumbing only to a late Aníbal Godoy own goal. That served to underline the competitive, combative unit that Panama have moulded, drawing on highly physical players, many of whom have extensive international experience.
The side's style is characterised by its never-say-die attitude and a direct attacking approach that sees the ball played quickly to tireless striking focal points such as Blas Pérez and Luis Tejada.

DOB: 03/02/1956
Preferred system: 4-4-2 doble pivote
Matches: 64
W/D/L: 24/18/22
Gómez, known as 'El Bolillo', boasts vast experience of international management. He was assistant to Colombia coach Francisco Maturana at the 1990 and 1994 World Cups, and was in charge of Los Cafeteros at France 1998, before leading Ecuador to their first ever finals in 2002. Following the tournament in South Korea and Japan, he took an extended break from the dugout.
Gómez then had another, brief stint as Colombia boss, before taking over at club side Independiente de Medellín. In February 2014, he was appointed by Panama, and two years later was named Concafaf's best coach. Now, he has made further space for himself in the history books.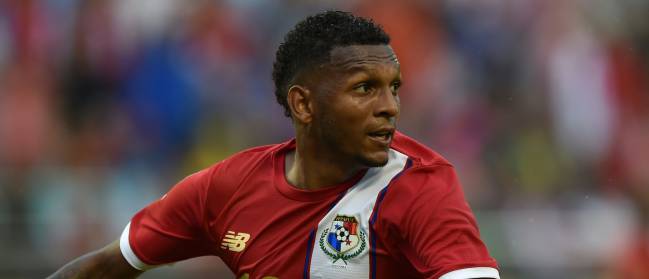 DOB: 18/12/1987
Age: 29
Position: Midfielder
Club: Universitario de Deportes
Height: 165 cm
Weight: 60 kg
Caps: 89
Goals: 4
Panama's most talented player, Alberto Quintero operates in an attacking-midfield position, proving essential in his role as the link between the deeper-lying players in the team's engine room and its forward line. He currently plays for Peruvians Universitario and, aided by his eye for goal and wonderful vision as a playmaker, he is enjoying his best ever season.
During his career, he has turned out for Cartagena in Spain, several clubs in Mexico, and San Jose Earthquake in Major League Soccer. Consistency is not one of his strengths, but Panamanians are confident that a tournament of this calibre will bring out the best in him. Against stronger opponents, he will need to make the most of each and every one of the few occasions that his side manage to get him onto the ball.