The country currently called Serbia played its last great tournament at South Africa 2010. And now they are back among the best after a fine qualifying stage, topping a group stuffed with teams who were at the last European Championships: Ireland, Wales and Austra. They were in no way favourites, but their superiority was evident throughout. With qualification secured and everything seemingly in place to go off to Russia and enjoy a World Cup experience again, with the Serbian camp all smiles, everything blew up. To the surprise of everyone, the manager who had taken the team to the finals, Slavoljub Muslin, and the Serbian Federation, ripped up his contract, by mutual agreement. With just eight months to go to the World Cup.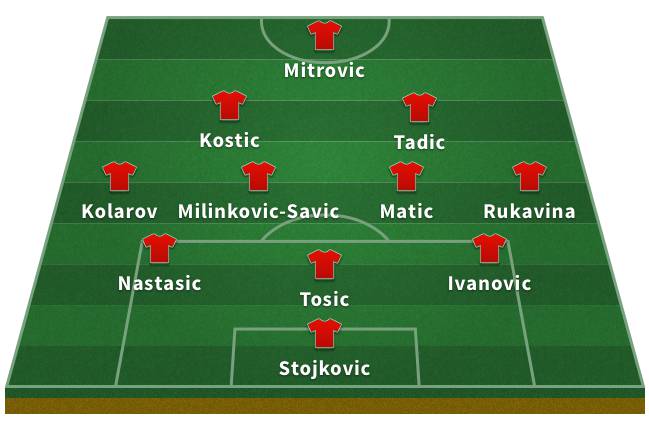 The big names of Matic, Kolarov, Ivanovic and Stojkovic make up the base of the team, along with the two most talented players in the side: Mitrovic and Tadic. Various players who won the Under-20 World Cup in 2015 have been drafted into the full squad, though only Gacinovic and recent debut Milinkovic-Savic are likely to play a major part in Russia. If the side are able to overcome their internal issues they could play a major role in Russia 2018. The bookies don't fancy them much, but at the end of the day, the line between participating and being the sensation can be a fine one. And the Serbs have the technique and above all the competitive will to win that can make the difference.

DOB: 04/03/1974
Preferred system: 4-2-3-1
Matches: 1
W/D/L: 1/0/0
He took over as interim coach before being handed the job full time. Up to know he's been assistant to Slavoljub Muslin. He was a central defender, with a career in German football and a noted member of the Serbia and Montenegro side at the 2006 World Cup. Together with Vidic, Dragutinovic and Gavrancic he performed excellently in the group stages in Germany. Under his leadership, Serbia have played two friendlies, beating China 0-2 and drawing 1-1 with South Korea. He handed the pearl of Lazio Milinkovic-Savic his debut. He'll be the second youngest coach in Russia, after Senegal's Aliou Cissè.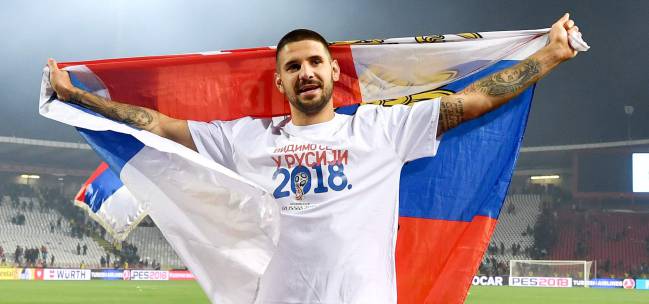 DOB: 16/09/1994
Position: Forward
Age: 23
Club: Newcastle
Height: 189 cm
Weight: 82 kg
Caps: 33
Goals: 11
He burst onto the scene at Partizan and continued in fine form at Anderlecht, before moving to Newcastle in the Premier League, where despite a decent first season he's struggled to hit true goalscoring form. He's a certain starter for Serbia though, where his class is recognised. He needs a decent tournament though to get confidence. He likes linking up with Tadic and Kostic and the Serbian build-up is often designed to get the ball into his feet. He's still young and it's yet to be seen how far he'll go - a big World Cup could be just the tonic to propel his career onwards and upwards.