The reigning world champions go into Russia with the belief that they can regain their crown — not repeated since the accomplishments of the Brazil sides of 1958 and 1962 — a coup which would see them hold that famous gold trophy aloft for the fifth time. Inevitably it will be that competitive DNA, possession, quick pass-and move football, exhilarating style of play and one-step-ahead vision in the final third that they will fall back on and that will make them one of the favourites. Mix that together with the vitality of a burgeoning generation that came of age in the last Confederations Cup, and Die Mannschaft will be the team nobody wants to face. The proof — if any were needed — is in their near-perfect qualifying campaign: a victory-filled march to the finals with 43 goals scored and only four conceded.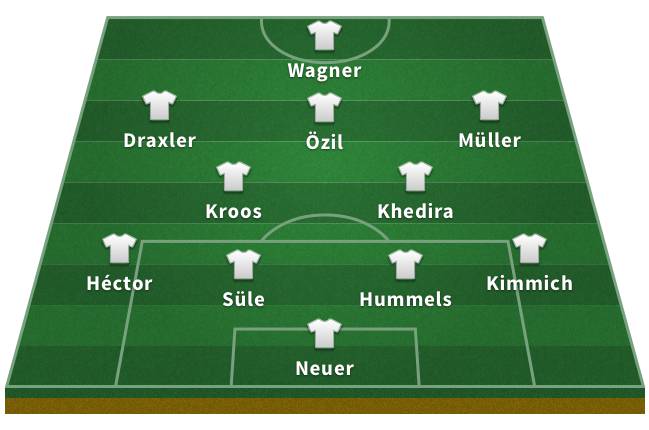 The combination and understanding between the likes of Draxler, Özil, Kroos, Khedira and Müller has now been enhanced, in the period of transition since Europe 2016, with an attacking focal point which had gone awry after Klose faded away and Mario Gómez struggled for consistency: Timo Werner is their nailed-on number 9 for the foreseeable future. That said, Germany never need to have all those cylinders firing to strike fear into the opposition, but they do appear to be in fine fiddle as they head to Russia, going on an unbeaten run since being felled by France in the semi-finals of Euro 2016. One final, and daunting, point worth mentioning: Germany have been semi-finalists in the last four World Cups.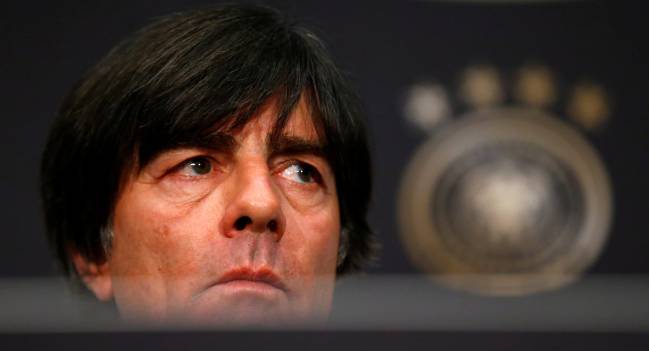 DOB: 03/02/1960
Preferred system: 4-2-3-1
Matches: 158
W/D/L: 107/28/23
Germany's progression over the past decade with Joachim Löw's presence in the dugout is no accident. No one has got more out of different generations of German footballers and you get the impression the years to come will be much the same. Löw's managerial skills have made the likes of Ballack, Klose, Podolski, Schweinsteiger, Mertesacker and Lahm shine, and have polished the performances of Neuer, Müller, Özil, Draxler and Sané. At times Germany's formation seems irrelevant, because no other national side possesses the same wealth of talent, due in part to Löw's refusal to become preoccupied with age and his willingness to give youngsters a shot. This explains why Germany ooze confidence: first-rate players in every position who are able to tip a game in their favour in the blink of an eye. For years now, the siren call of Europe's biggest clubs has fallen on deaf ears: Löw is Die Mannschaft and will continue to be so if results stay the same.

DOB: 27/03/1986
Age: 31
Position: Goalkeeper
Club: Bayern Munich
Height: 193 cm
Weight: 93 kg
Caps: 74
Goals (conceded): 52
This season has been an aberration for Manuel Neuer. A foot injury has become a constant headache since the end of the 2016-17 campaign, and, despite playing at the beginning of the season in the Bundesliga, the Germany keeper has had to go under the knife again. The belief remains, however, that he will be back in time to get up to speed before Russia beckons. Despite the riches available to guard Germany's sticks — Ter Stegen's form is certainly worthy of a run of games — Neuer remains first choice through his safe-as-houses hands and high-calibre distribution. Since he made the starting berth his own at the 2010 World Cup, Neuer's importance to Löw's side cannot be underestimated. In such an ensemble of quality footballers, singling out one player is a thankless task; Kroos, Özil, Draxler, Müller, Khedira are all figureheads but do not quite command the respect that Neuer's stature, assurance and experience does. One of the best around.