Costa Rica, who made their debut in the World Cup in 1990, have become a regular in the finals. They returned in 2002, and since then have only missed out on qualification to South Africa. And in Brazil they were the surprise story: almost reaching the semi-finals, going out in a dramatic penalty shoot-out with Holland.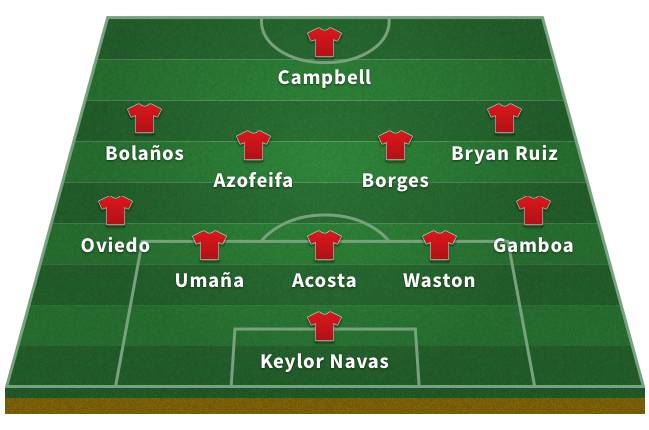 They'll be there in Russia, after a convincing qualifying campaign, where they secured their berth with four wins, four draws and two defeats, the second in the final match, with qualification in the bag.
Under the leadership of Óscar Ramírez they form a compact team, with a highly experienced defence that works well together. In the spine of the team they count on players with a vast number of caps between them: men of the calibre of Borges, Bolaños and Azofeifa.
Their big problem is up front. They have decent players like Campbell just behind the front line, but they don't have an out and out man in the box who is capable of grabbing goals when required. In fact, during qualifying their top scorers were Bolaños and Ureña, with four each. Beyond their 4-0 tonking of the USA, their lack of goals has been notable.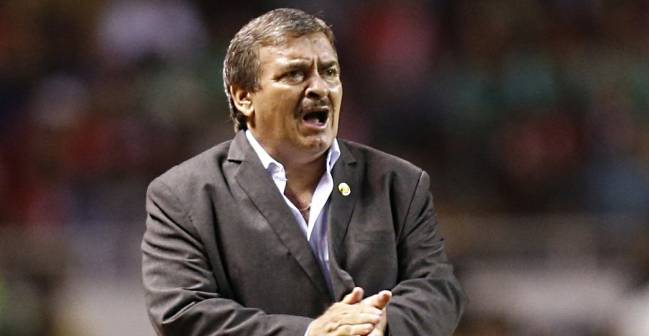 DOB: 08/12/1964
Preferred system: 5-4-1 en línea
Matches: 38
W/D/L: 18/10/10
Óscar Ramírez spent his career as a player in Costa Rica as a midfielder, and won 21 caps. He was part of the side that played in the World Cup in 1990 and is now in charge of the national team.
In 2006 he assisted coach Hernán Medford, and before stepping up to the main job, he coached Alajuelense, one of the big teams in Costa Rica. In 2015 he came back to the national set up as assistant to Paulo Wanchope, and when he resigned Ramírez took over. His biggest challenge? Emulating the achievement of four years ago.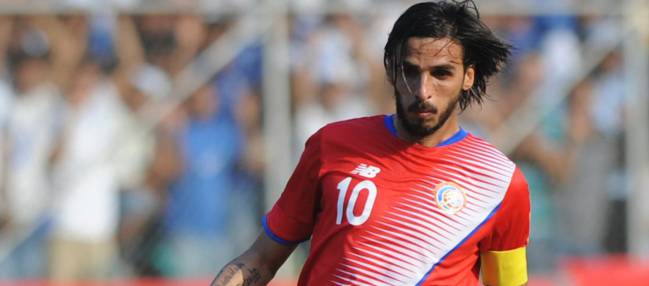 DOB.: 18/08/1985
Posición: Forward
Age: 32
Club: Sporting Portugal
Height: 188 cm
Weight: 81 kg
Caps: 107
Goals: 23
Bryan Ruiz, 32, is a different player from the rest, with enough technique to change the pace of a game in seconds. However, he has gone from being an important man in the Sporting of Portugal in the last two years not to enter the plans of Jorge Jesus. A worrisome situation. His main mission should be this campaign to maintain the physical tone, with an eye on Russia. A transfer in the winter market may be the best option for him. In the national team he has been one of the most used players in the qualification phase and in the World Cup in Brazil he left great performances, in addition to two decisive goals against Italy and Greece.