Uruguay arrive at the World Cup in a period of squad rejuvenation. After Uruguay's recent success at youth level, Oscar Tabárez has tried to place some of the faces in those sides into his senior team. After all, the manager has a heavy say in how the Uruguayan youth teams set up and he also decides who will coach the teams.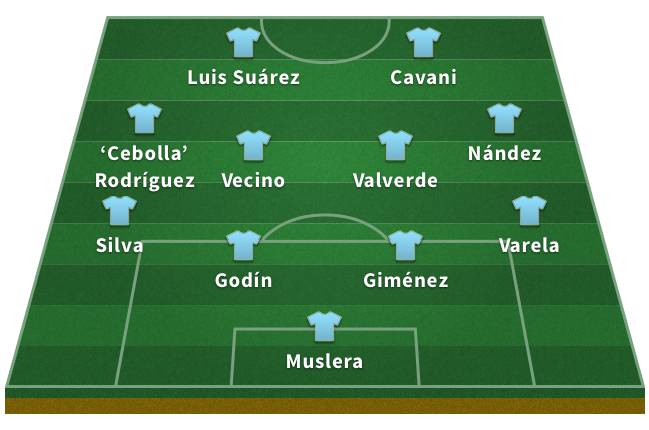 His inclusion of youth has seen Rodrigo Bentacur, Fede Valverde and Gaston Pereira earn caps recently. And so, as much as the old guard would like to play at the tournament, players such as Egidio Arevalo Ríos and 'Mono' Pereira looks set to miss out on a call-up.
During qualification, Uruguay proved themselves to be a pragmatic side, who mixed robust defending with moments of brilliance from their world class attackers. Generally, they play a 4-4-2 with Luis Suarez and Edinson Cavani leading the line. The emergence of new talent mean the midfield is hotly-contested but players like Matias Vecino are staking as claim for a starting position. Atlético Madrid's Diego Godin and Jose Gimenez is a nice example of the mix of old and new. The pair are non-negotiable on Tabarez' side at the heart of his defence.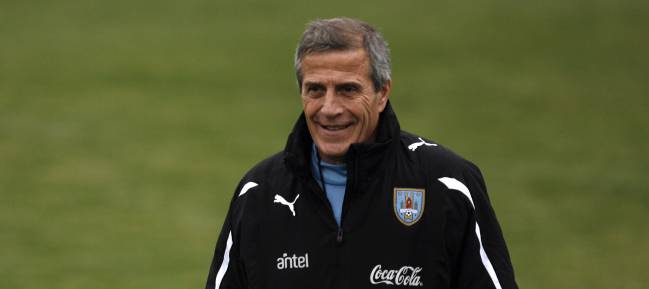 DOB: 03/03/1947
Preferred system: 4-4-2
Matches: 133
W/D/L: 59/32/42
His health is not the best but he is an institution in Uruguayan football. He is currently enjoying his second stint as the manager of the team with his first coming between 1988 and the World Cup in 1990 where they fell to Italy, the hosts. During his second spell, his records are legendary. When he arrived, he was taking over a group that had just been eliminated for World Cup qualification by Australia but has led them to every World Cup since then and helped them finish fourth in South Africa. They have also won a Copa American in 2011 under their current manager.

DOB: 24/01/1987
Age: 30
Position: Forward
Club: Barcelona
Height: 182 cm
Weight: 86 kg
Caps: 95
Goals: 49
The country's top goalscorer, Luis Suarez, will be the driving force behind Uruguay yet again in Russia during the summer. His season at Barcelona stuttered at the start and is yet to reach the kind of levels we are used to from the striker, he is still the most important player on this team. Edinson Cavani is another player who helps Uruguay but the responsibility lies at Suarez' feet.
Suarez scored twice in the the World Cup in Brazil before being suspended for a bite on Giorgio Chiellini. In South Africa, he scored three times and was sent off against Ghana in the quarter-final for stopping the ball with his hand on the line. He returns to a third World Cup trying to steer clear of controversy but wanting to navigate his side deep into the latter stages of the competition.
He has 95 caps for his country and could reach a century during the World Cup if all goes to plan.