Switzerland have been doing well for a fair while now. Russia will be their fourth World Cup in a row (2006, 2010, 2014). In Brazil they went out to Argentina in the round of 16, in extra-time, thanks to a Di María goal.
In the qualifying stages they've shown themselves to be efficient, decent performers, but nothing spectacular. The fact they needed a play-off, in fact, was due to Portgual scoring more (and conceding less) in their meetings with the other teams. They had surprised many by beating none others than the Portuguese, just after they'd been crowned champions of Europe, but the Swiss were unable to replicate the feat away from home, and their defeat in Lisbon saw pick up second place.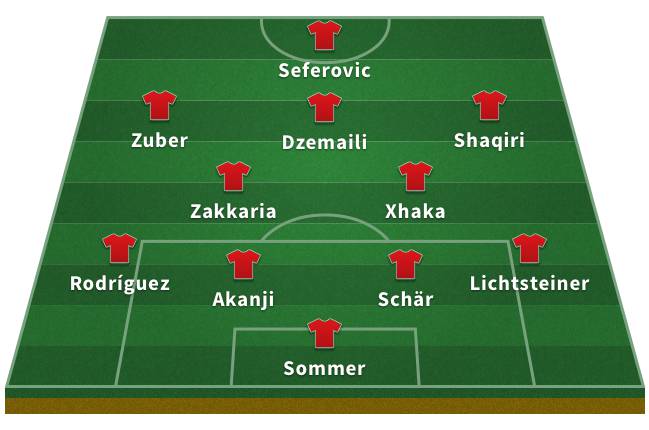 Yann Sommer is solid between the sticks and the centre of defence has a sterling pairing of Schär and Akanki. The two, 25 and 23 respectively, were dominant in the play-off against Northern Ireland and, barring incidents, will be the preferred pair for the World Cup. It's yet to be seen if the young Zakkaria will be a starter, but he's a player to keep an eye on, thanks to his work-rate, pitch-covering and goal-threat from the centre of midfield. This generation has talent: Xhaka, Shaqiri, Seferovic, but needs consistency to go far in Russia.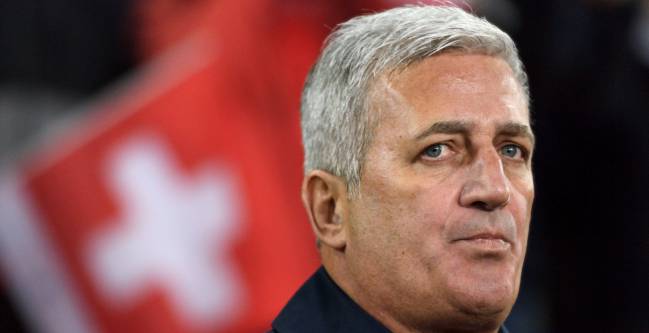 DOB.: 15/08/1963
Preferred system: 4-2-3-1
Matches: 36
W/D/L: 22/5/9
Petkovic never shone as a player, despite being a technically proficient midfielder who played for Sarajevo and other Bosnian sides in his country of birth. Nor did he stand out after his move to Switzerland, where he took nationality. And it was in Switzerland where he made his name as a coach, above all at Young Boys, who he took to second in the league and the qualifying stages of the Champions League. He spent a brief time at Lazio, where he won the Italian Cup, beating Roma in the final.
His Swiss side aims to dominate with ball, though at times they find it hard to do so. That said, the continuing decent performances of Switzerland appear in good hands with him at the helm.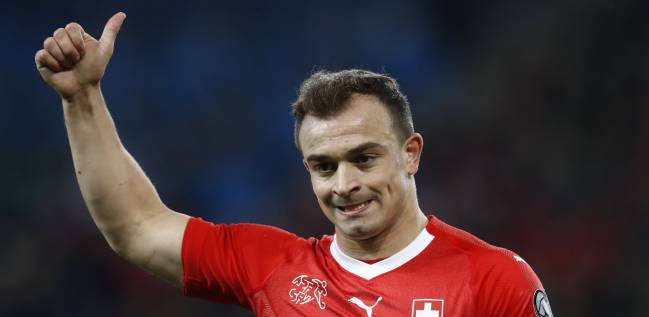 DOB: 10/10/1991
Age: 26
Position: Midfielder
Club: Stoke City
Height: 170 cm
Weight: 77kg
Caps: 66
Goals: 20
When Switzerland have the ball, Shaqiri is their most dangerous player. He doesn't like the role of leader, which tends to make him rushed and leads to him making mistakes, but when he's relaxed and with the ball at his feet, anything can happen. Petković plays him on the right, with Dzemaili inside, which tends to give him lots of space in the centre of exploit.
He can be utterly explosive with the ball, but on occasion makes mistakes, by holding on to it too long. He's one goal away from equalling Chapuisat as Switzerland's top scorer of all time.