Sweden's journey to the World Cup finals was one surprise after another. Firstly, they managed to hold their own in a death-type group containing France and the Netherlands, finishing second and eliminating the Oranje in the process. In the play-offs they proceeded to send four-time world champions Italy packing, leaving Azzurri fans aghast, as they kept a clean sheet over 180 minutes — a slender victory that will go down in history. Of course, there was more than one bump in the road to Russia, but no one can say the Swedes don't deserve to be there, their achievements all the more impressive without the legendary Zlatan Ibrahimovic, who retired from the international set-up after Euro 2016. The allure and gloss of World Cup football, however, has made the talismanic striker consider a comeback (he has played in two tournaments and failed to score in both). Very few ever thought life after Zlatan would be such a success story, and the 2-1 victory against France in qualification was undoubtedly another high point.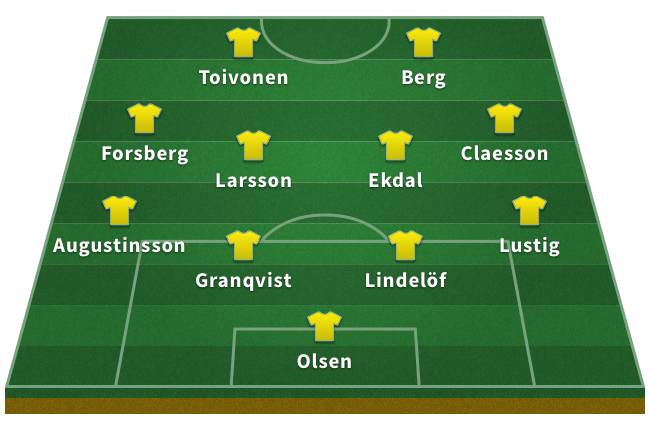 Sweden, however, have become European Championship regulars and World Cup spectators. This is not an international side that woos and charms with its style of play, and the players and staff do know how to get a result with a tried-and-tested 4-4-2 and have successfully managed to bed in players from the youth set-up. The generation that shone at the 2009 European U-21 Championship with Berg and Toivonen leading the cause were in danger of slipping under the radar. However, they did manage to combine other youthful promise — Lindelöf, Augustinsson, Guidetti — and surprised many by winning the 2015 U-21 Championship, beating Portugal in the final.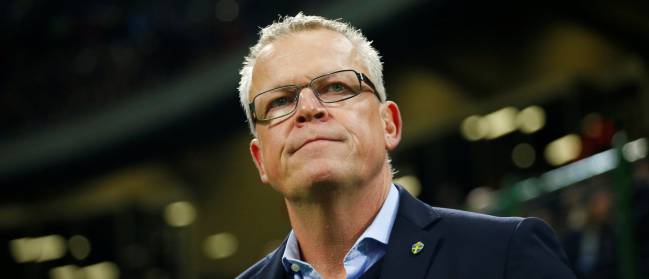 DOB: 29/09/1962
Preferred system: 4-4-2
Matches: 17
W/D/L: 10/3/4
Dragging Sweden back to the World Cup after a limp outing at Euro 2016 — fresh impetus was sorely needed — Janne Andersson has so far delivered. An old hand in Swedish football, Andersson led underdogs IFK Norrköping to the league title in 2015, a feat which turned heads at the top of Sweden's Football Federation. He subsequently became the chosen one after Erik Hamrén stepped down after nearly seven years in charge. Sweden's march to Russia 2018 has seen Andersson become a national hero, and part of his success lies in getting the very best out of hitherto peripheral players who, after the departure of Ibrahimovic, have stepped up when called upon. In short, Sweden play like a team.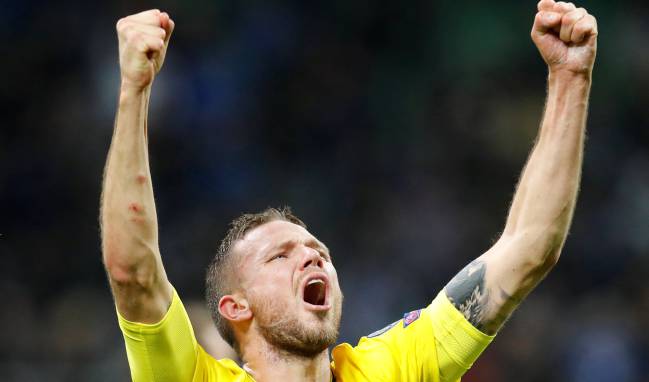 DOB: 17/08/1986
Age: 31
Position: Forward
Club: Al-Ain
Height: 184 cm
Weight: 74 kg
Caps: 52
Goals: 18
After being voted player of the tournament at the European U-21 Championship in 2009, much was expected of Berg, but his career seems to have stalled ever since. He struggled in German (Hamburg) and Dutch (PSV) football, and it was only at Panathinaikos that his goal return came anywhere near a recognised centre-forward's. With Sweden he has had to live in the elongated shadow cast by Ibrahimovic, but now, with Zlatan out of the picture and with the full backing of Janne Andersson, Berg has started to perform when it counts. After bagging eight goals in qualification and playing a key role in keeping the Italian defence busy in the play-offs — but without scoring — Berg's goals and partnership with Toivonen are key to Sweden's progress in Russia.