This will be Denmark's fifth World Cup appearance after missing out on Brazil. The 1992 European champions will travel to Russia with morale high after thrashing Ireland 5-1 over two legs in the playoffs with Christian Eriksen scoring a spectacular hat-trick. Denmark have joined their cousins Iceland and Sweden in refreshing the Scandinavian style of football and building from the roots up in a recent revolution in the Nordic approach. Denmark's evolution is a cause for optimism after the national side spent a generation in the major tournament wilderness. The process reached a decisive point in 2015 when the under-21s reached the European Championship semi-finals but it has been during the qualification process for Russia that its fruits have been reaped. Denmark have risen to the occasion in vital moments both in Dublin in the playoffs and by beating eventual group winners Poland 4-0 at home. Even so, it is undeniable that Denmark enjoyed a touch of good fortune by being drawn in a fairly kind group that also included Montenegro, Romania, Armenia and Kazakhstan, but that shouldn't detract from their success in reaching the finals.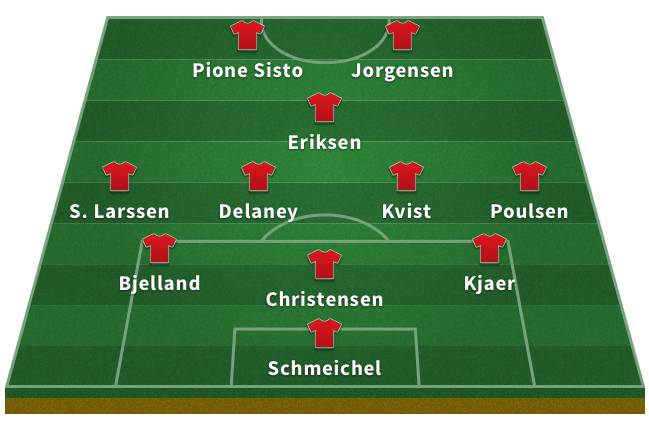 Reaching the last 16 is a decent aim for Denmark and going one further not out of the question. Eriksen, Kasper Schmeichel, Simon Kjaer, Mathias Jorgensen and Pione Sisto cannot be compared to that great side of 1992 but the travelling fans following the team in Russia have good reason to be optimistic.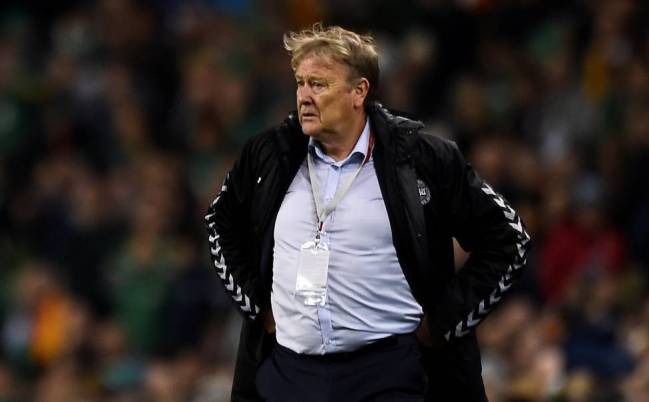 DOB: 23/09/1953
Preferred system: 3-5-2
Matches: 19
W/D/L: 10/5/4
One of the key elements in Denmark's resurgence has been the input of veteran coach Age Hareide. The Danish federation gave the 64-year-old another crack at the international whip after his stellar work at Malmö, who he led to a league title in 2014 and the group stages of the Champions League the following season. Energetic and vastly experienced, Hareide was previously coach of Norway between 2003 and 2008 and his stewardship has provided a good group of players with the direction they required. Neither are Denmark reliant on an ageing core of grizzled veterans: only three are over 30. Hareide's side have belief in their abilities and have improved considerably in defence. The coach can also spring tactical surprises due to the versatility of his players and has no fixed formation, a useful tool in tournament football, although he does tend to favour a packed midfield. The two fundamental qualities Hareide demands are hard work and intensity.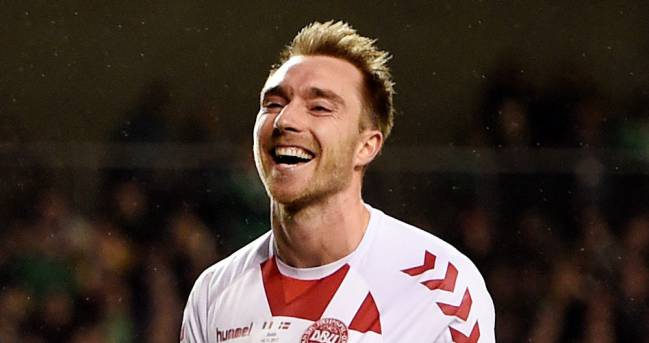 DOB: 14/02/1992
Age: 25
Position: Midfielder
Club: Tottenham
Height: 182 cm
Weight: 71 kg
Caps: 75
Goals: 21
His excellent hat trick in the playoffs sealed Denmark's ticket to Russia and Eriksen's performance level throughout the qualification phase was 10/10. Almost every attacking move is channelled through the Tottenham midfielder, who has benefitted from the rise of his club to become one of Denmark's leaders and Hareide has responded by handing Eriksen free reign on the pitch and responsibility for directing play. Eriksen has responded in style. Already a key player at Spurs, it is not a huge exaggeration to say that he took Denmark to the World Cup pretty much single-handed. Not only does he possess a wonderful delivery and eye for a defence-splitting pass; Eriksen scores quite a few, is an excellent striker of the ball from free kicks and puts in a shift pressing and defending. As he proved with his performance in Dublin, he is one of the best in the world in his position.