Didier Deschamps has at his disposal a seemingly endless collection of talented youngsters who play starring roles at their clubs and the former France captain will hope they can reproduce that form together in Russia. The disappointment of losing the final of Euro 2016 against Portugal on home soil and in extra time left a bitter taste that lingered throughout an underwhelming if largely untroubled qualification campaign for the 2018 World Cup. France's automatic ticket to Russia wasn't secured until victory in Bulgaria in the penultimate round of fixtures after Sweden pushed Les Bleus all the way, including beating Deschamps' side 2-1 in Solna. Deschamps' task it to stamp an identity on his side and to get a group of exceptionally talented players functioning in a more coherent way than they did during qualifying. That is why the World Cup-winning captain was handed the job in the first place, to impose his leadership qualities on a young, promising squad and turn potential into fresh international titles for a nation that bestrode the turn of the century.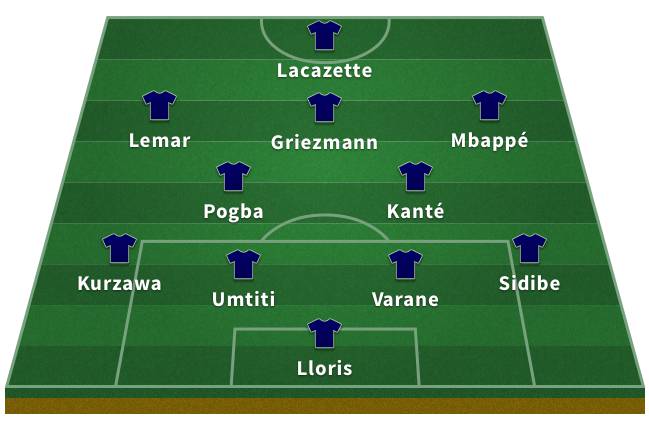 That did not happen at Euro 2016, although France reached the final and beat Germany in the semis, while at the last World Cup they were beaten by the same team in the quarters. That shows progress and a group of players who at times have suffered from inexperience or the weight of responsibility have now matured into world-class footballers with a new batch of younger stars, including Kylian Mbappé, coming through to complement the established regulars. In France the national team - and football players as a whole - suffer from a perception that they are a mollycoddled group of over-privileged, wealthy young men who are completely detached from the realities of normal society. That stance may soften if Les Bleus achieve in Russia what many see as a collective desire to win the World Cup, in the same way that the 1998 victory brought the country together. In order to deliver, Deschamps will have to do the same with his side, who have until now been too individualistic and not enough of a collective.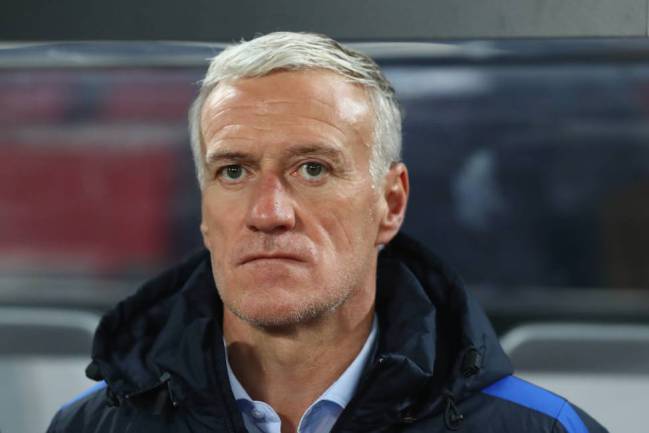 DOB: 15/10/1968
Preferred system: 4-3-3
Matches: 71
W/D/L: 44/13/14
Deschamps is a French institution. As captain of the Les Bleus side that won the World Cup in 1998 and the 2000 European Championship, the "water carrier" was the obvious choice when the France Football Federation (FFF) needed a man to carry a new generation of players to similar heights. And the FFF have backed their coach to the hilt whatever his management decisions. Karim Benzema has been an international outcast for over two years and Deschamps' bet on younger talent such as Mbappé and Ousmane Dembélé at ages where previously players would have still been plying the under-21 route to the first team has been fully embraced. And Deschamps' course of action has gradually borne fruit. The new wave of Clairefontaine graduates have been proving themselves under Deschamps to the extent that former regulars, Benzema chief among them, have largely been forgotten by Les Bleus fans looking firmly to the future. Deschamps is no modern visionary. A product of the old school, the key to his success in many of his coaching roles has been based on adherence to the team values that he shared and helped to ingrain in the formidable France sides of his playing days. Now he faces a new challenge in finally delivering a title to his country as coach.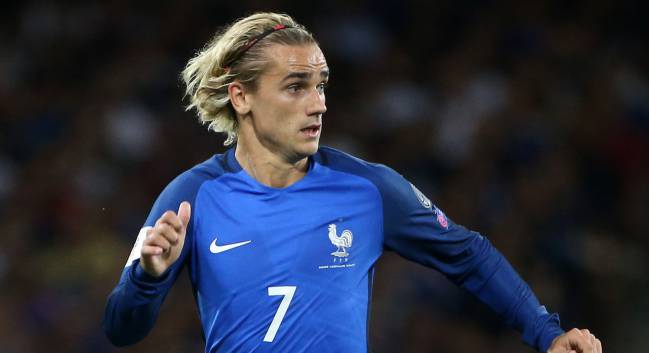 DOB: 21/03/1991
Age: 26
Position: Forward
Club: Atlético de Madrid
Height: 176 cm
Weight: 69 kg
Caps: 49
Goals: 19
Until this season Griezmann's star seemed destined to rise inexorably but 2017-18 hasn't been as profitable for the Atlético striker as the past three seasons and he has not been finding the net with the same regularity. At international level though he remains the first name on Deschamps' team sheet and has proven decisive on sufficient occasions to warrant such faith. The top scorer and awarded player of the tournament at Euro 2016, Griezmann's heroics weren't quite enough to lead Les Bleus to glory but the free role that Diego Simeone has created at Atlético has been replicated at international level by Deschamps and with the likes of Mbappé, Kingsley Coman and Anthony Martial to provide for him and complement his qualities, Griezmann has now reached a level of maturity and effectiveness that places him in the position of France's natural leader. Russia provides Griezmann with the perfect stage to rubber-stamp his claim to greatness. He is at his peak and if anyone can kick down the door guarded so jealously by Cristiano Ronaldo and Leo Messi over the last decade to become the new dominant force in world football it is the Atlético striker. France have their hopes pinned on Griezmann and the world will be watching to see if he can rise to the occasion. The only incognito is whether he can set aside constant speculation over his club future to focus fully on the task at hand and meet those expectations.